Improving Gym Building Design With Fabric Structures
When it comes to athletics, schools and businesses are constantly looking for ways to improve their facilities. From organized sports to exercising in a local gym, the design of a gym building needs to create an environment where athletes and guests can perform their best. To run successfully long-term, it's also beneficial for these operations to have an indoor training facility that saves them money, while still providing an impressive space to draw in guests.
Compared to a traditional indoor training facility, ClearSpan's fabric structures offer a number of benefits to gym building owners, as well as the guests and athletes who utilize them. Whether operations already have a gym structure and just want to improve its design or they're looking to implement an entirely new athletic complex, fabric buildings can present an ideal solution.
By incorporating a fabric structure into their operation, businesses can gain a more expansive, versatile space that allows for better experiences during athletic activities.
A MORE VERSATILE, COST-EFFECTIVE GYM BUILDING
Most gym buildings tend to have a pretty traditional style, but fabric structures offer a more versatile and cost-effective option for an indoor training facility, beginning with the way they are constructed. With the help of various foundation options, fabric buildings can be erected in nearly any location, and on most landscapes. This makes them easy to incorporate into an existing gym structure or to stand alone as an operation's primary indoor training facility.
One such foundation consists of helical anchors, which drill directly into the ground and require minimal excavation and sitework. This leads to quicker construction timelines and fewer costs for installation, helping operations save money that they can invest back into their gym building's amenities.
Helical anchors also allow a fabric structure to be permanent or temporary, so if an operation decides they need to use the building in a different spot or for a new purpose, the relocation process is simplified.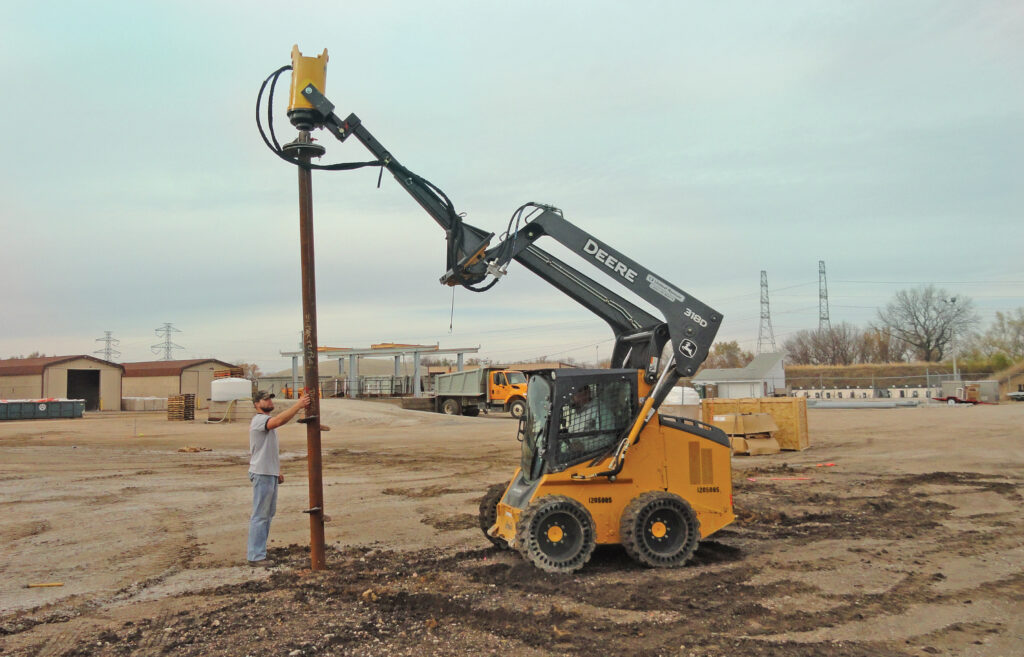 Operations can also realize significant utility savings when they implement a fabric structure. While most traditional gym buildings rely on artificial light fixtures, ClearSpan's naturally translucent fabric covers allow sunlight to pour into the structure, creating a well-lit space that uses less electricity to run throughout the day. If an indoor training facility only requires artificial lighting during the nighttime, operations can cut out a large portion of their utility usage.
Energy savings don't stop there, though, as fabric buildings can also feature natural ventilation. With air funneling in and out of the gym structure, schools and businesses can mitigate their need for HVAC and air circulation equipment, further decreasing their utility bill. ClearSpan's Pavilion Building is regularly used for athletics, recreational spaces and indoor practice facilities for this very reason, as its open end walls and sidewalls help maximize ventilation with ease.
Browse Some Of ClearSpan's Recent Gym Building Projects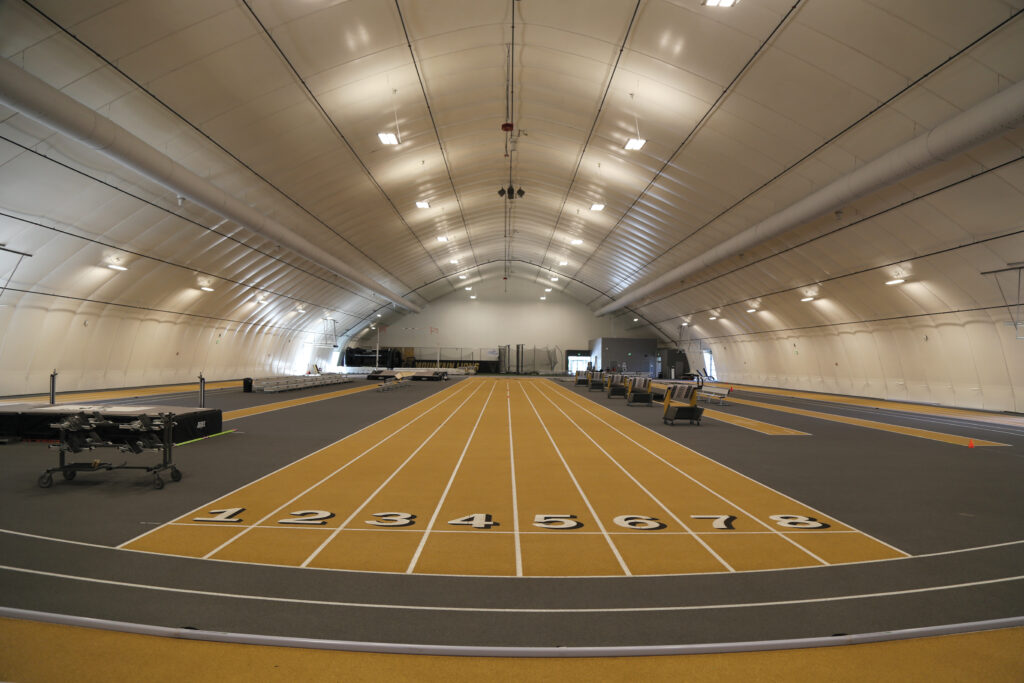 ClearSpan's Building Specialists can help you create your ideal gym structure. Request a Quote
MORE SPACE, MORE OPTIONS
Ample space is one of the most important features of any indoor training facility. Whether it be running, weightlifting or organized sports, most activities need large open areas to increase safety and help guests and athletes exercise comfortably.
This makes a fabric structure perfect for improving an indoor training facility, as ClearSpan designs its buildings to be both tall and expansive. The truss frame's clear span design creates a space that doesn't rely on interior support posts, meaning there's no obstructions throughout the building, so businesses get the most usable space possible.
Up to a certain point, ClearSpan's I-Beam frame can also be constructed without interior columns, allowing it to suit a variety of applications. Still, the biggest benefit of this frame is that it enables a gym structure to be built to any size. If operations need a facility on the largest scale, an I-Beam frame can provide them with an expansive, high-quality solution.
Nobody likes an indoor training facility that gets crowded, and with either frame choice, the extra open space allows gym buildings to have safer, more comfortable interiors. Amenities like weight rooms, pools and basketball courts are easier to include, and people can go about their workout, without having to worry about interference from other activities within the gym structure.
JJR NEXT LEVEL TRAINING USES A CLEARSPAN GYM FOR A VARIETY OF ATHLETICS
See what others are saying about our gym structures. View Case Studies
A CLEANER AND HEALTHIER INDOOR TRAINING FACILITY
A clean environment is a must-have for any gym building and is a necessity to keep guests and athletes coming back. A fabric structure helps make an indoor training facility far easier to maintain, as well as provides benefits that a traditional gym building just can't offer.
ClearSpan's fabric structures are designed to stay clean and significantly decrease maintenance needs. The reliable fabric cover and corrosion-resistant steel frames work to keep guests protected and are built to last decades without wearing down. This helps businesses focus more on cleaning workout equipment and working on smaller maintenance issues, rather than worrying about the litany of problems that can pop up throughout a typical gym structure.
In addition to helping lower utility bills, a fabric structure's natural lighting and ventilation also contribute to a healthier environment for guests and athletes. Artificial light fixtures generate considerable costs and can strain guest's eyes over extended periods of time, so a gym building with natural lighting can help a business save money, while benefitting the people who utilize the space. The ventilation helps athletes and guests feel a natural breeze and the movement of fresh air helps carry odors outside to keep the interior from getting stuffy.
Having a consistent, comfortable temperature is also important in athletic facilities. ClearSpan's fabric covers are climate-sensitive, so they can help keep a gym building's interior 10 degrees cooler in the summer and 10 degrees warmer in the winter. This design provides a more natural feeling environment, while ensuring guests aren't affected by extreme temperatures.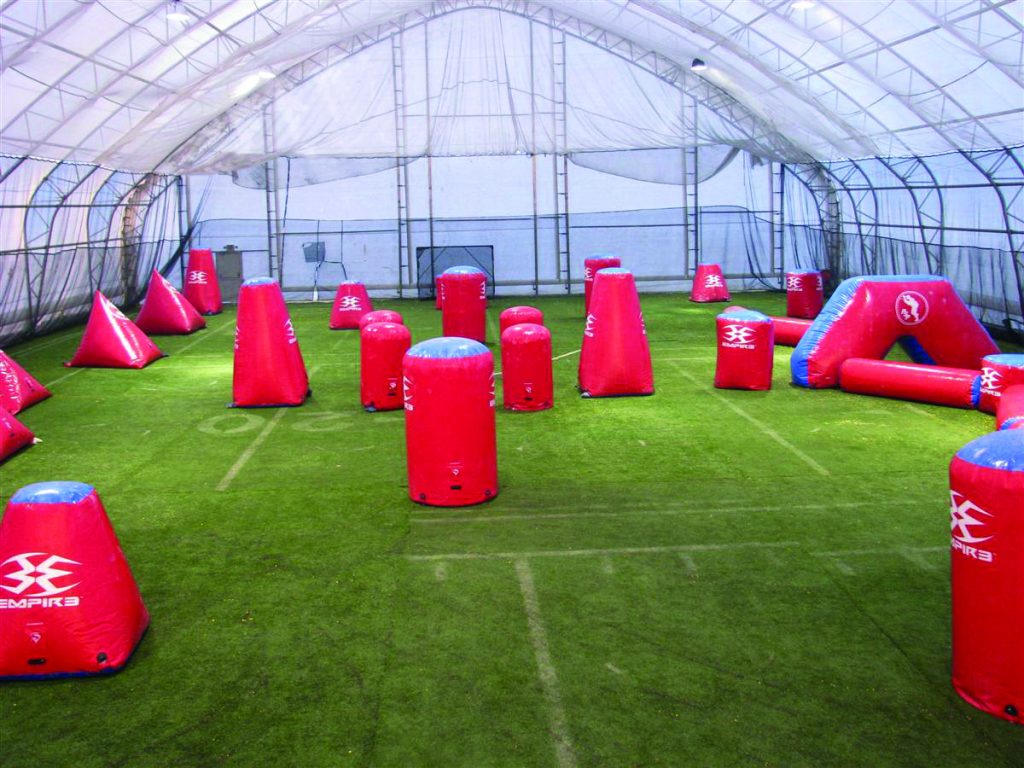 Overall, a fabric structure creates a safer, more comfortable indoor training facility that gives guests and athletes a more enjoyable experience. Since the schools and businesses who employ these gym buildings also benefit, fabric structures offer a viable solution to the future of the athletic industry and can be used in unique ways to modernize an indoor training facility.
To see how a fabric structure can improve your operation's gym building, call or Request a Quote today.
This post was originally published in January, 2022 and has been updated for freshness, accuracy and comprehensiveness.
Related Articles
This comprehensive guide will help operations create the ultimate indoor pickleball facility, so they can not only be a part of this rapidly growing sport, but also develop into a premier pickleball destination in their region.
Indoor athletic facilities are more than just places to practice in the winter; they're climate-controlled environments with superior playing conditions that allow everyone, from players to coaches to spectators, to be a part of the experience 24/7/365.
These testimonials reflect just a few examples of the many ways ClearSpan structures can be utilized in the athletic and recreational industries.
In Oregon City, Oregon, one tennis enthusiast decided that if she wanted to practice tennis year-round, it was time to get off the outdoor courts and into an indoor tennis building.