DEPENDABLE COVERED BOAT STORAGE SOLUTIONS FOR WINTER
Winterizing boats takes time and effort, and when boats go into storage for the winter, they need to be housed in a dependable covered boat storage structure that can withstand harsh winter weather. ClearSpan winter covered boat storage buildings provide the protection and security that boat owners seek during the winter months. Whether a business is looking to store one boat or dozens, ClearSpan has designs to suit any type need and each structure can be tailored to exact specifications.
ClearSpan's buildings are constructed from durable materials and can be engineered to withstand regional snow and wind loads. Many of ClearSpan's designs feature high clearances and no internal support posts, making it easy to move boats and equipment around. ClearSpan buildings can even be insulated and outfitted with heaters, making the environment inside comfortable and enjoyable all year long. Best of all, after winter is over, these versatile structures can be used for storage, repairs, additional workspace or any other marine need. 

The ClearSpan Boat Storage Advantage includes:
Cost-effective foundation solutions – Build just about anywhere
Frames manufactured with triple-galvanized steel – Resists rust
Permanent or temporary designs — Easily expand or relocate
Versatile Applications – Can be repurposed after winter
Fabric or metal cladding
Stock and custom designs available
Natural ventilation – Reduces moisture and corrosion
Quick construction timelines
Industry-leading warranties – Up to 50 years on frames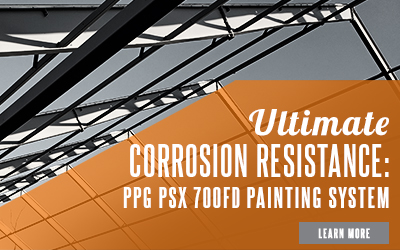 Frame and Cladding – Customize the Perfect Storage Structure
When it comes to designing a structure, ClearSpan has a number of options customers can choose from to fit their ideal winter storage needs. One option is the choice between a Truss Arch or I-Beam frame. ClearSpan's Truss frame features no internal support beams, an ideal option for those looking to utilize every square inch of floor space. The Truss frame can be built up to 300' wide and at any length, allowing an abundant amount of space for boats and equipment, while still offering plenty of workspace.  The I-Beam frame allows companies to build to any size. This incredibly sturdy frame allows marine structures to be built on a massive scale. Both options are made from triple-galvanized steel that resists corrosion and feature ClearSpan's industry-leading 50 year warranty.
Another option to consider when designing a winter storage structure is the type of cladding used. Some of ClearSpan's fabric covers let natural light filter through, eliminating lighting costs during the day. This also creates a safe, well-lit working environment. ClearSpan's metal cladding provides ultimate strength and features multiple channel options.
Whether it's a turnkey or custom structure, ClearSpan Building Specialists help every step of the way. ClearSpan Building Specialists have years of industry experience and have helped turn many ideas into reality. From concept to completion, they can provide invaluable advice and make sure every business gets the building that meets their needs.
Call or Request a Quote to find out more about ClearSpan's winter boat storage structures