The Ideal Oil Warehouse for worksites – Bring storage where you need it the most
The ClearSpan Jobsite Oil Warehouse is a great way to address a lack of storage on any jobsite. This structure can be temporary or permanent, and it can provide protection from valuable equipment. This oil warehouse is absent of internal support columns and features high clearances, allowing vehicles and machinery to be easily operated within the structure.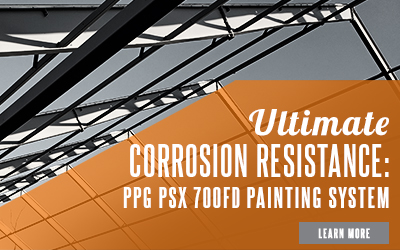 ClearSpan's jobsite oil warehouse is a durable solution to safeguarding a company's investments from rain, snow, heavy winds and freezing conditions, while also providing an organized indoor workspace to keep an operation running year-round. ClearSpan's jobsite buildings are extremely versatile, and with numerous foundation options, they can move with the jobsite. Once a project is wrapped up, these structures can be quickly transported, making them an invaluable jobsite asset.
The ClearSpan Jobsite Storage Building Advantage Includes:
Versatile Oil Warehouse – Storage, workspace and more
Easy to relocate – Permanent and temporary foundations
Versatile foundation options – Helical anchors, concrete, shipping containers and more
Economically priced – Low cost per Square foot
No internal support posts – Maximum useable space
Fabric or metal cladding
Industry-leading warranties – Up to 50 years on frames
 Frame and Cladding Options – Create a Custom Jobsite Building
ClearSpan's Truss and I-Beam buildings are manufactured with triple-galvanized steel, providing unparalleled strength and durability. The Truss frame is designed to offer a maximum amount of usable space, ensuring a generous amount of room for crews and equipment. ClearSpan's I-Beam frame design features exceptional structural stability, allowing these structures to be safely built to any size. Regardless of the frame, customers enjoy ClearSpan's industry-leading 50-year warranty on the frame.
Each ClearSpan building also comes with the choice of fabric or metal cladding. ClearSpan's fabric covers allow natural light to permeate throughout the structure, creating a bright environment. This helps to create a comfortable work environment, while also helping to reduce a company's carbon footprint by limiting energy consumption. ClearSpan also offers ultra-durable metal cladding, providing excellent protection for workers and expensive company assets.
ClearSpan offers stock and custom designs, making it possible to create the ideal jobsite storage building. ClearSpan Building Specialists work closely with customers from start to finish to ensure that they are provided with the perfect jobsite oil warehouse for their operation. Even down to the finest detail, ClearSpan can provide all the equipment and features that a structure needs to succeed.
To Learn more about ClearSpan's Jobsite Warehouses, Call or Request a Quote today.