Take on any Task with a mining structure from ClearSpan
An effective mining structure needs to be able to handle a variety of jobs. ClearSpan can design an innovative and versatile mining structure that can help any operation excel. A ClearSpan building is adaptive and can be used to fill a variety of roles, such as a repair facility, warehouse, processing plant, garage or a combination of all. ClearSpan structures can be customized to even the smallest detail, ensuring that a mining facility functions exactly how a customer needs it to.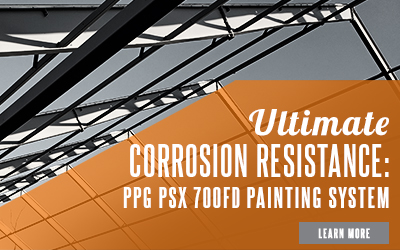 From start to finish, ClearSpan Building Specialists are available to help every step of the way in creating the perfect mining structure. ClearSpan Building Specialists work with customers one-on-one when designing a structure, so they learn each project's unique set of needs. With years of invaluable, industry-specific knowledge, they can answer any questions about any project. From concept to completion, ClearSpan's Building specialists keep projects on schedule and on budget.
THE CLEARSPAN MINING FACILITY ADVANTAGE INCLUDES:
Permanent or temporary designs — Easily expand or relocate
Versatile designs – All-in-one mining structure
Cost-effective foundation solutions – Build just about anywhere
Permanent and/or temporary designs
Stock and custom structures available
Natural ventilation – Reduces moisture and corrosion
Fabric or metal cladding
Quick construction timelines
Industry-leading warranties – Up to 50 years on frames
Dependable Frames and Cladding – Find the Combination for your Operation
ClearSpan's Truss Arch and I-Beam buildings are both excellently suited for the mining industry. Both of ClearSpan's frames are manufactured with triple-galvanized steel, providing long lasting durability and a strong resistance to corrosion. The Truss frame can be built up to 300' wide and at any length, offering a bountiful amount of space to accommodate any task. ClearSpan's I-Beam frame provides exceptional structural stability, allowing structures to be safely built to any size. Regardless of the frame chosen, customers can take advantage of ClearSpan's industry-leading 50 year warranty.
ClearSpan offers stock and custom designs, making it possible to create the ideal mining structure. Every ClearSpan building comes with the choice of fabric or metal cladding. Some of ClearSpan's fabric covers allow light and air to fill the entire structure, creating a safe and comfortable environment, while reducing energy costs. ClearSpan also offers metal cladding that is constructed from triple-galvanized steel and features multiple channel and color options.
To find out how ClearSpan can help any mining operation, Request a Quote today.