the clearspan airport repair building – for repairs OF ALL KINDS
When planes need repairs, they require a dependable airport repair building with plenty of open space. ClearSpan offers unique designs that have ample clearance and no internal support posts, so planes of any size have easy access to the structure and can be conveniently repaired. A ClearSpan aircraft repair building can be naturally ventilated and can utilize natural daytime lighting, creating an environment that is clean, comfortable, and easy to work in.
THE CLEARSPAN AIRPORT BUILDINGs ADVANTAGE INCLUDES:
Versatile aviation buildings – Storage, workspace and more
Low cost per square foot
Versatile foundation options – Helical anchors, concrete, shipping containers and more
Industry-leading warranties – Up to 50 years on frames
Quick construction timelines
Fabric or metal cladding options – Durable covers for a long life
Energy-efficient designs – Natural lighting and ventilation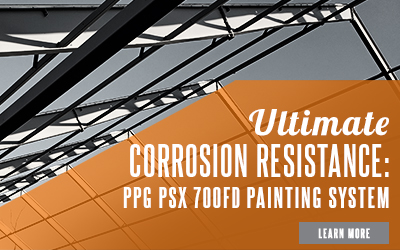 TRUSS & I-BEAM – SUPERIOR AIRPORT REPAIR BUILDINGS
ClearSpan's Truss and I-Beam buildings are perfectly suited for use as an airport repair building. The Truss frame features a unique design that completely lacks internal support posts, meaning customers have the maximum usable space for aircraft and repair equipment. These buildings can be built up to 300' and at any length, so they can provide an airport repair building for nearly any aviation operation. ClearSpan's I-Beam frame is manufactured with triple-galvanized, grade 55 steel to provide the utmost strength and durability, while still being able to be built to any size. Regardless of the frame chosen, customers enjoy ClearSpan's industry-leading 50 year warranty.
FABRIC AND METAL CLADDING – CREATE THE OPTIMAL REPAIR ENVIRONMENT
An airport repair building requires a clean, comfortable working environment with adequate visibility. ClearSpan offers fabric covers that allow natural lighting to enter the structure, creating a safe, brightly lit working environment during the day and providing monthly energy savings. Plus, with the natural ventilation provided by some ClearSpan designs, customers can save on ventilation equipment and costs. ClearSpan also offers ultra-durable metal cladding, providing superior dependability for aviation operations with specific needs.
To start your project today, REQUEST A QUOTE