Oil Processing Byproduct Storage
Support a safe oil & gas operation – Versatile structural solutions
Drilling for and processing oil and gas presents byproducts that can be harmful to the environment, and therefore they need to be properly stored and handled. Whether companies need a building to safely contain these materials or to create a workspace to efficiently process them, ClearSpan can provide a turnkey solution or design a custom building tailored to an operation's precise needs. ClearSpan's Building Specialists can create a structure to help with fracking byproduct, radioactive tracer waste, incinerator ash, used hydraulic fluids or just about anything else.
The ClearSpan Oil Processing Byproduct Storage Advantage includes:
Natural ventilation or complete containment based on operational needs
Natural lighting – Eliminates expensive artificial lighting during the day
Clearspan designs – No internal support posts
Low cost per square foot
Versatile foundation solutions – Build just about anywhere, relocate as needed
In-house services – Design, financing and installation
Fast delivery – Quick construction
Industry-leading warranties – Up to 30 years on fabric, 50 on the frame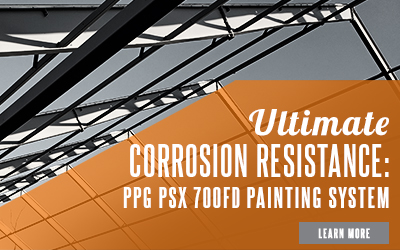 Versatile Options for an Effective, Efficient Operation
Oil and gas operations often need to relocate their structures. To help with this, ClearSpan provides foundation options that are strong enough to be permanent, but can be easily relocated with the structure. This not only enables a structure to be moved just about anywhere, but it is also a cost-effective option, because it doesn't require poured concrete or other traditional foundation methods.
ClearSpan offers both Truss Arch and I-Beam frames for customers to choose from when designing their Oil Processing Byproduct Storage Structure. ClearSpan's Truss Arch frame can be built up to 300' wide and at any length, and this design lacks any internal support posts, giving operations the maximum amount of usable space. The I-Beam frame allows operations to safely build a structure to any size, making it the perfect solution for those looking to expand their Oil Processing Byproduct Storage capacity. Both frames are made from corrosion resistant triple-galvanized steel and are covered by ClearSpan's industry-leading 50 year warranty
To cover the frames, customers have the choice between fabric and metal cladding. With multiple fabric options, customers benefit from a cost-effective cladding that provides strength and dependability. Some options even allow natural light to filter through, which eliminates the need for artificial lighting during the daytime hours. ClearSpan also has a number of metal cladding options; all of which are made of galvanized steel, so they are ensured to last for decades.
For more information, Request a Quote today.