Mining Hazardous Byproduct Storage
Safely store hazardous byproduct – ClearSpan mining & exploration buildings
When companies need help containing hazardous materials and byproducts related to mining and exploration, ClearSpan can provide custom and turnkey containment structures. ClearSpan Structures provides a quick solution that can help contain acid mining drainage, leachate and more, helping reduce environmental damage. ClearSpan provides versatile foundation solutions that can be built just about anywhere and then easily relocated, making these buildings the ideal option for mining and exploration.
The ClearSpan Mining Hazardous Byproduct Storage Advantage includes:
Natural ventilation or complete containment
Versatile foundations – Build anywhere and relocate
Natural lighting – No need for artificial daytime lighting
Maximum usable space – No internal support columns
Low cost per square foot
Fast delivery – Quick installation
Controlled climate
Industry-leading warranties – Up to 30 years on fabric, 50 on the frame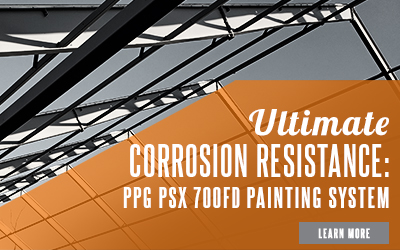 Options for Any Mining & Exploration Operation
ClearSpan can customize a Mining Hazardous Byproduct Storage structure around the needs of any mining operation. Customers get the choice between a Truss Arch or I-Beam frame that is manufactured from corrosion resistant triple-galvanized steel. ClearSpan's Truss Arch frame can be built up to 300' wide and feature high clearances and no internal support beams, a perfect option for mining operations that use machinery and equipment of all sizes. ClearSpan's I-Beam frame is incredibly sturdy and lets customers safely build a structure of any size, making it ideal for companies looking to accommodate large scale operations. Each frame is backed by ClearSpan's industry-leading 50 year warranty, giving customers peace of mind that their structure will last for decades to come.
In addition to the frame, customers also get to select the type of cladding that would best suit their structure. ClearSpan's fabric covers are rip resistant and allow light to permeate throughout the structure, creating a well-lit workspace that can lessen a company's carbon footprint by eliminating the need for supplemental daytime lighting. ClearSpan's metal cladding provides incredible strength and features multiple channel options.
Whether it's a turnkey or custom structure, a dedicated ClearSpan Building Specialist helps customers through the entire buying process from concept to completion. ClearSpan's Building Specialists have years of valuable industry experience and can offer beneficial advice to make sure every customer is satisfied with their structure.
Find out how ClearSpan can support any minding operation, Request a Quote now.