Design a structure secure your mining equipment and accommodate your operations.
In the mining industry, highly specialized tools are required for surveying, extracting and processing natural resources. Without secure storage, tools can become damaged and as a result could bring a mining operation to a standstill. That is why ClearSpan has designed the ultimate equipment storage building. The unique design features no support posts, so machinery and equipment can operate and move freely within the building. ClearSpan's equipment storage buildings provide natural ventilation, fighting the accumulation of moisture and damage to valuable equipment.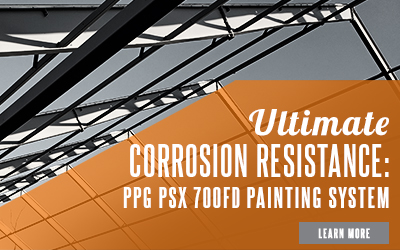 With numerous turnkey designs and the ability to customize buildings to even the most minute detail, ClearSpan Building Specialists can create any operation's perfect building solution. ClearSpan Building Specialists have years of industry experiences, so they can offer valuable advice during the design process, ensuring customers get the structure that best compliments their operation.
The ClearSpan Mining Equipment Storage Building Advantage Includes:
A Building of 1,000 Uses – Storage, workspace and more
Versatile foundation solutions – Permanent or temporary
Maximum height and clearance – Space for storage and work
Clear span designs – No internal support posts
Multiple cladding options – Metal, fabric or hybrid
Stock and custom designs available
Industry-leading warranties – 50 year warranty on frames, Up to 30 on cladding
Secure Storage Solution for every Sector in the Industry
ClearSpan is able to manufacture dependable and innovative storage solutions by using the finest materials. Each structure has a number of cladding options that can be integrated. With multiple fabric options, customers benefit from a cost-effective cladding that provides strength and dependability. Some options even allow natural light to filter through, eliminating the need for artificial lighting during the day. ClearSpan also has a number of metal cladding options, which are made of galvanized steel, so they are ensured to last for decades.
The buildings' strength is derived from the frames. With both I-Beam and Truss Arch options, ClearSpan is able to create variety of unique solutions. ClearSpan I-Beam frames allow buildings to be constructed to any size, allowing operations with extremely large equipment to operate freely. The Truss Arch frame allows ClearSpan to create a storage structure that lacks internal support posts, allowing crews and machinery to work in the structure without any obstructions.
Call or Request a Quote to Find the Perfect Storage Solution for Your industry and Business