THE IDEAL PORTABLE AIRCRAFT HANGAR – DURABLE, YET TRANSPORTABLE
ClearSpan can create the ideal portable aircraft hangar that is cost-effective without sacrificing dependability. These hangars can be quickly relocated and reconstructed, while still maintaining their dependability. A ClearSpan portable hangar is perfect for any aircraft, and designs with a lack of support columns ensure that your building provides the maximum amount of usable space. A ClearSpan hangar can feature natural ventilation, so you don't have to worry about expensive ventilation and air exchange systems.
THE CLEARSPAN PORTABLE HANGAR ADVANTAGE INCLUDES:
Versatile aviation buildings – Storage, workspace and more
Low cost per square foot
Foundation options – Helical anchors, concrete, shipping containers and more
Industry leading warranties – Up to 50 years on frames
Quick construction timelines
Fabric or metal – Durable cladding options
Energy-efficient designs – Natural lighting and ventilation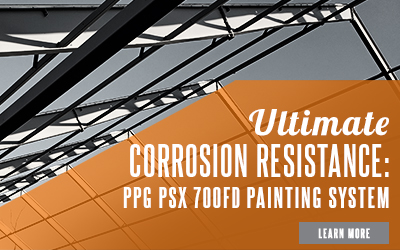 THE TRUSS FRAME AND HELICAL ANCHORS – THE ULTIMATE PORTABLE SOLUTION
ClearSpan offers innovative frame designs and many foundation options, but for a portable hangar, there is a combination that offers optimal functionality at an economical price. By choosing a ClearSpan Truss building constructed using the innovative Helical Anchor foundation, customers can create the ideal portable hangar.
The Truss Frame is manufactured with the highest-quality materials, including USA-made, triple-galvanized steel, making it durable in even the most demanding environments. The innovative design of ClearSpan's Truss Frame allows buildings to be constructed up to 300' wide and at any length, so it can house even the largest aircrafts. With a lack of internal support posts, Truss buildings allow for maximum usable space and easier aircraft maneuvering.
While ClearSpan structures can be used with a variety of foundation options, the Helical Anchors work best for a portable aircraft hangar. This unique foundation option drills directly into the ground, decreasing sitework for quicker construction timelines. However, the biggest benefit of Helical Anchors is their ability to be removed and reused. Helical Anchors are strong enough to be permanent but allow structures to be portable.
CLEARSPAN CAN CREATE THE FINEST PORTABLE AIRCRAFT HANGAR
ClearSpan's innovative portable hangar designs can be used for any type of aircraft, so no matter what the need, ClearSpan has it covered. ClearSpan also offers the widest selection of building accessories and equipment, so structures can be customized down to the smallest detail.
Learn more about ClearSpan's Hangars REQUEST A QUOTE today.