AIRPLANE HANGAR – SAFELY STORE ANY AIRCRAFT
ClearSpan structures are a great option for a budget-friendly aircraft hangar of the highest quality. While building traditional structures with enough clearance can become costly, ClearSpan has hangar designs that can store the tallest and widest aircrafts. ClearSpan offers structures that feature no support posts to provide the maximum amount of usable space and easy maneuverability for large planes and machinery. From hangars for large cargo planes to smaller, personal aircrafts, ClearSpan can provide the perfect hangar for any application.
THE CLEARSPAN HANGAR ADVANTAGE INCLUDES:
Versatile aviation buildings and hangar kits – Storage, workspace and more
Low cost per square foot
Multiple foundation options – Helical anchors, concrete, shipping containers and more
Industry-leading warranties – Up to 50 years on frames
Quick construction timelines
Fabric or metal covers – Durable cladding options
Energy-efficient designs – Natural lighting and ventilation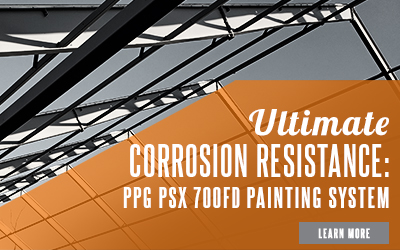 CLEARSPAN STRUCTURES ARE THE IDEAL AIRPLANE HANGAR
ClearSpan's Truss and I-Beam buildings offer superior structural integrity and ample clearance, making them ideal for an airplane hangar. Truss buildings feature no internal support posts, so there is maximum usable space for large aircraft. They can also be built up to 300' wide and at any length, so they are optimal for even the biggest aviation operations. I-Beam structures are constructed with triple-galvanized steel for ultimate durability, and they can be built to any size necessary. Both buildings are backed by ClearSpan's industry-leading warranties and can be designed to meet any local building codes.
FABRIC OR METAL – CHOOSE THE BEST CLADDING
ClearSpan has distinguished itself by offering multiple cladding options for its unique and cost-effective structures. With several fabric and metal options, no matter what the needs of an airplane hangar are, ClearSpan has a cladding solution that can meet them.
With fabric, customers have the option of choosing the energy-efficient, polyethylene cover that provides the airplane hangar with natural lighting, delivering monthly energy savings. ClearSpan also offers the unique Armor Shield Cover, which features a seven-layer construction for maximum strength and durability. Either fabric option ensures operations get a hangar constructed from high-quality, long-lasting materials.
ClearSpan has also perfected metal cladding, creating the strongest metal and steel buildings, while still maintaining a low cost per square foot. With multiple channel and color options, ClearSpan can design a steel aircraft hangar that fits in perfectly with the rest of the operation. No matter the choice, a steel hangar from ClearSpan will stand up to heavy snow loads and withstand winds, guaranteeing longevity.
To learn more about the benefits of a ClearSpan hangar building, REQUEST A QUOTE  today.