Why Your Next Temporary Building Should Be A Fabric Structure
In the building market, the word "temporary" no longer means what it used to. What was once a representation of something weak, feeble or strictly a short-term solution, is now a word that paints a much different picture. While the word "temporary" does imply short term, a temporary building doesn't have to be a provisional solution for operations, and it certainly doesn't have to be weak or unreliable. Rather than placing a negative connotation on a building's quality or structural integrity, being temporary refers to the relocatable nature of the structure, as well as how it is manufactured.
ClearSpan's temporary buildings are designed to be as reliable as any traditional building solution. They utilize unique manufacturing strategies and the highest quality materials available to provide a building that's not only temporary, but that can also offer an effective long-term solution, whatever its purpose may be. Whether it's for emergency housing, disaster recovery, COVID-19 response or an operation just needs a temporary or rental solution, a ClearSpan fabric structure offers unmatched benefits as a temporary building.
LOOKING AT MODULAR CONSTRUCTION: WHAT IS A MODULAR BUILDING?
Modular construction helps make a ClearSpan temporary building unique, classifying it as a modular building. A modular building is generally constructed off-site in a much shorter time frame than conventional buildings, while using the same materials and adhering to the same codes and standards as traditional solutions. Modular construction provides the added benefits of faster timelines and a temporary classification, meaning ClearSpan buildings are often exempt from normal tax laws.
These temporary buildings are manufactured in pre-built parts which are then assembled and installed on an operation's chosen site. Their versatile nature allows them to adapt to any business's need, including being easily expanded upon if operations require more space than they originally anticipated.
Overall, a modular building helps operations save time and money and offers them a superior temporary structure.
CONVENIENCE AND PORTABILITY
Two of the most important factors in a temporary structure are its convenience to an operation and its ability to be moved around various locations. Fabric buildings are manufactured to meet both needs, featuring design components that help provide operations with the best temporary structure available.
ClearSpan's temporary structures have very limited foundation needs, which allows them to be rapidly deployed on different sites. The innovative helical anchor foundation offers one of the best options for portability.
Helical anchors drill directly into the ground and require minimal excavation, making installation and removal far simpler. This anchoring system is 100 percent temporary and allows a temporary building to be easily relocated. Still, for businesses who need a temporary structure in one location for an extended period of time, helical anchors can provide the strength and dependability of a permanent foundation.
Fabric buildings are constructed from durable materials that are also lightweight by nature. This style of lightweight architecture allows ClearSpan's temporary buildings to significantly reduce construction and transportation requirements. Mitigating this portion of the supply chain helps operations get their building quickly, at a superior price point, and also contributes to the temporary structure's portability.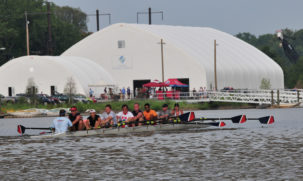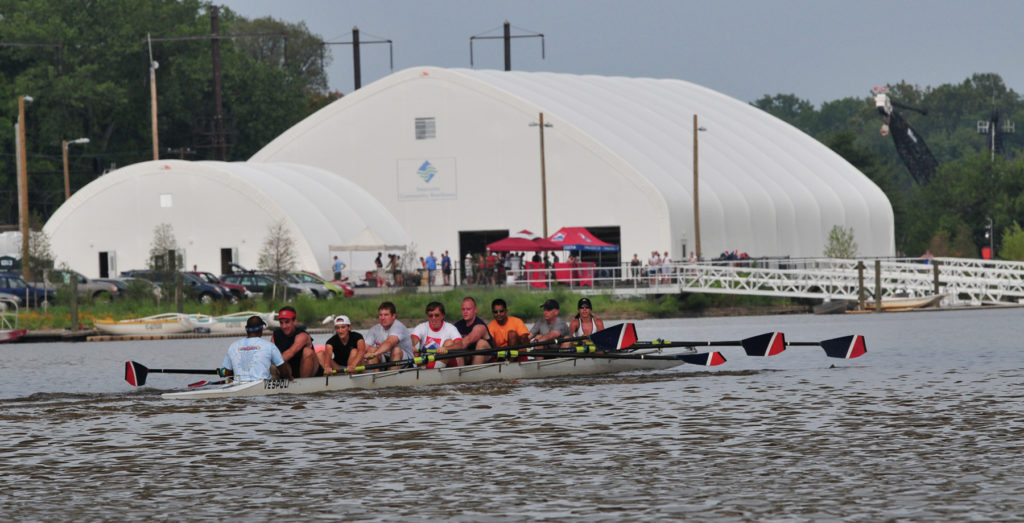 These features make a temporary structure an effective solution when businesses find themselves in urgent situations, like the Anacostia Community Boathouse Association (ACBA), located in Washington D.C. The organization was forced into a unique predicament when the city set out to replace the two bridges that bordered them on either side, tearing down their existing boathouse to complete construction.
In need of a quick, temporary building that was affordable, yet expansive enough to house over 160 boats, the ACBA was recommended to ClearSpan by an architect who was consulting with them.
In the end, the association purchased two ClearSpan Fabric Buildings, and now have multiple top-of-the-line temporary buildings, with plans to incorporate them into a permanent facility in the next ten years. Wherever they decide to construct a new home for the association, their ClearSpan temporary buildings can go with them.
Sign Up For More Information Now
DURABLE AND COMFORTABLE TEMPORARY STRUCTURES
When businesses search for a temporary building to implement, there are various features that might draw them into a specific choice. ClearSpan's temporary structures have a number of desirable traits, including durability and comfort, two characteristics that are more difficult to find in a temporary solution.
High-quality materials used in manufacturing ensure customers get a temporary building that is just as dependable as a traditional structure. Whether it's located in a parking lot or on a mountain side, a fabric structure stays secured to the ground and can be designed to stand up to any severe weather that may come its way.
Triple-galvanization helps the frame stand up to corrosion, while the fabric cover's rip-stop weave stops potential holes and tears in their tracks. All temporary structures are designed to withstand local snow and wind loads and are guaranteed to last as long as a business needs. To back this claim, ClearSpan's temporary structures feature a 20-year warranty on the fabric cover and a 50-year warranty on the frame.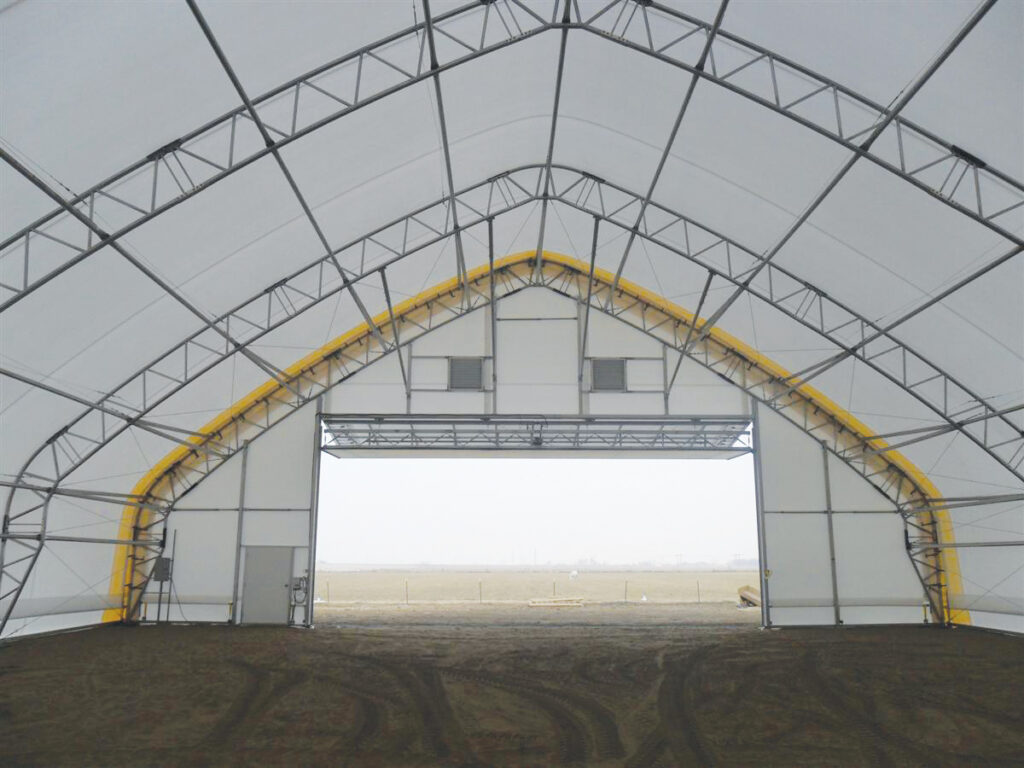 To create a comfortable interior environment, ClearSpan utilizes climate-sensitive fabric covers. This helps temporary buildings be ten degrees cooler in the summer and ten degrees warmer in the winter, mitigating the need for heating or cooling equipment. The buildings also allow for natural ventilation, keeping fresh air moving through the structure and ensuring the interior doesn't get stuffy.
Additionally, fabric covers feature natural translucency to let sunlight filter into the structure. This is especially valuable for a temporary building, as operations don't have to hook up artificial lighting during the day to keep their building bright. Natural light creates a space that's well-lit and easy on the eyes, providing superior comfort over extended periods of time.
In many temporary buildings, it's also easy for operations to get cramped and tight on space. However, ClearSpan temporary structures are designed with high clearances and no interior support posts, meaning businesses gain the maximum amount of usable space. Temporary structures are available up to 300' wide and at any length with a Hercules Truss Arch Frame, and can be built to any size when using an I-Beam Frame. This helps operations get the most out of their temporary building, no matter what style they choose.
RENTAL TEMPORARY BUILDINGS
Often times, an ideal choice for businesses who need a temporary building may be a rental option. However, short-term buildings for rent can be difficult to find, especially ones as spacious as a ClearSpan fabric structure.
ClearSpan offers reliable I-Beam buildings, complete with fabric cladding, as superior rental structures for businesses. These buildings are convenient for when operations need a temporary storage solution or workspace, and they are still exempt from tax laws in many municipalities.
Fabric structures are rented on a monthly basis, so operations can keep their building for as long as they need, without worrying about overpaying. Rental buildings feature the same durability as custom temporary structures and are still versatile enough to be built in nearly any location. They can also be outfitted with any desired building accessories, like HVAC, lighting, flooring, restrooms and more, ensuring operations get everything they need for the duration of their rental.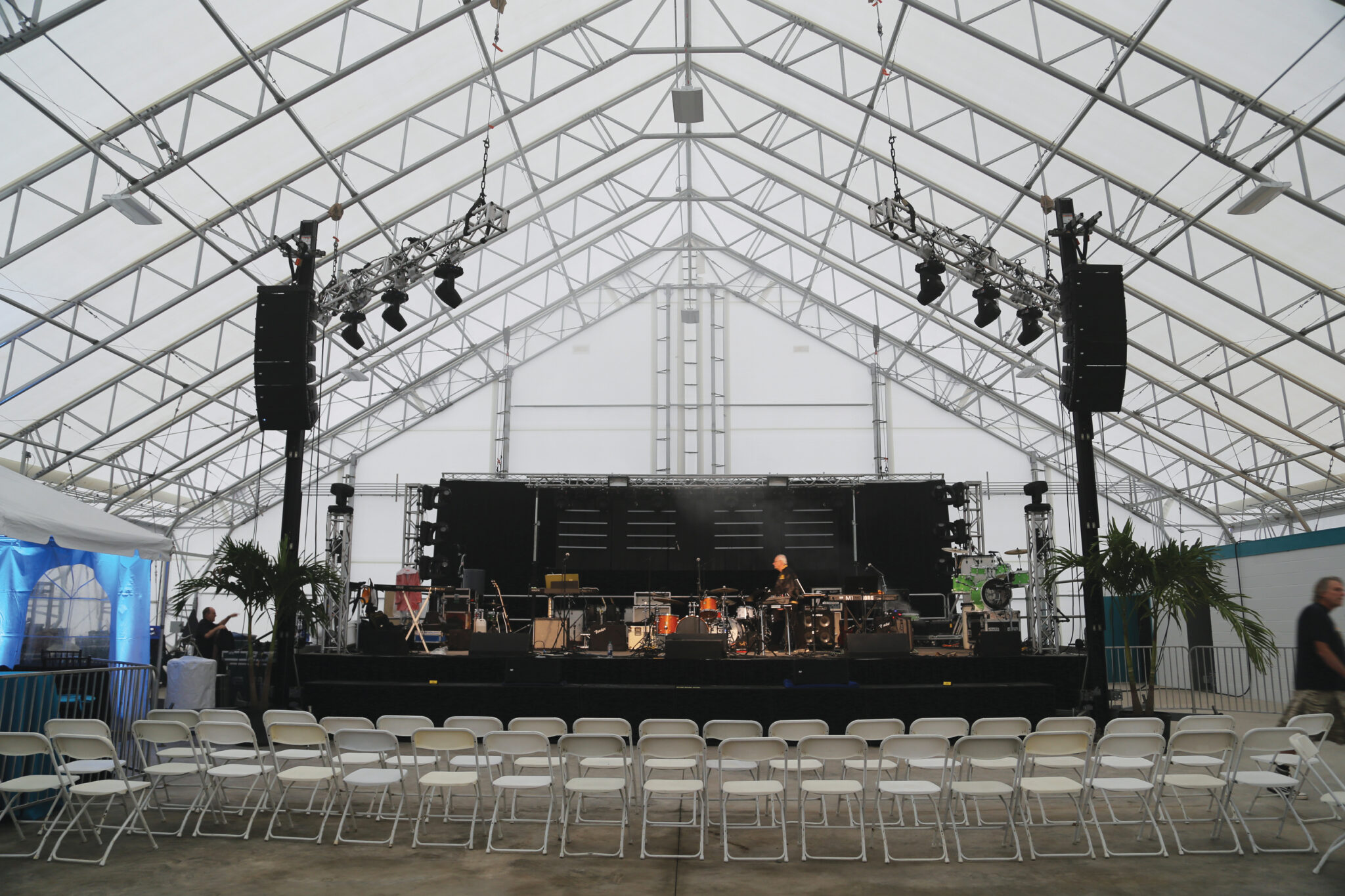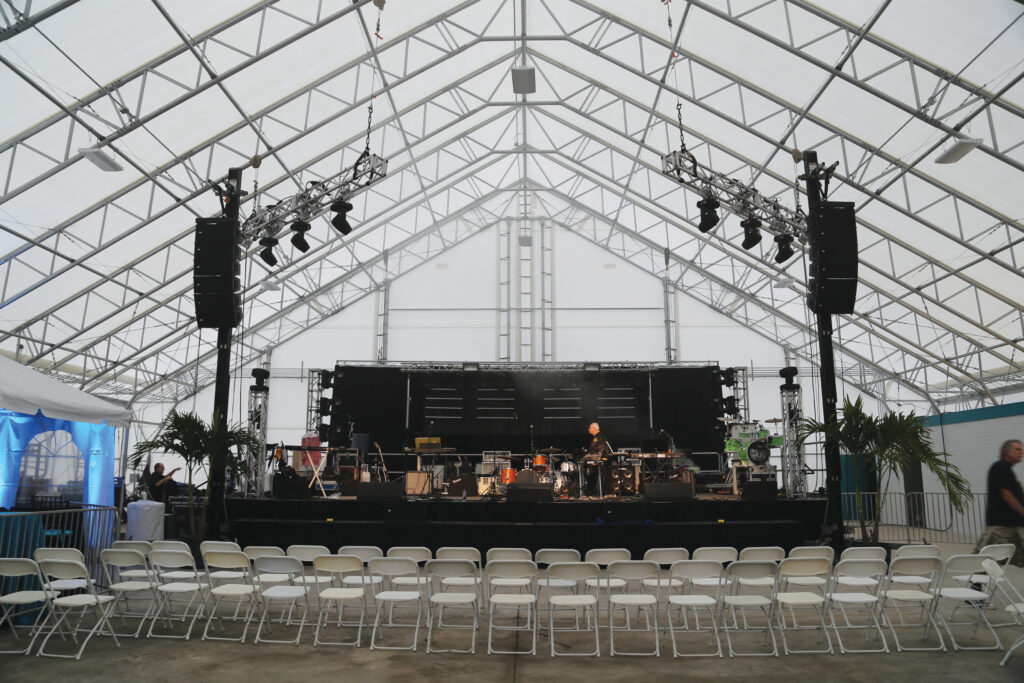 ClearSpan's fabric buildings continue to combat the traditional notion of the word "temporary" in the building market. Whether they're used short-term or long-term, these temporary structures offer unmatched benefits to operations from all industries, in any location, and provide a superior solution over many conventional buildings.
Ready to find out more or choose your next temporary building? Call or Request a Quote today.
Related Articles
Prefab buildings have emerged as a major player in the building market, offering businesses increased versatility and a variety of other unique benefits.
With ultimate convenience, superior durability and cost-effective construction, ClearSpan's mobile buildings can help businesses in any industry improve their operation.
One advantage businesses gain when they choose fabric cladding is abundant natural light, and while it may not be the most prominent feature, its benefits are becoming hard to ignore.
Before diving into a new building project, it's essential to know what type of foundation will best suit the building and the land on which it is built.