Quonset Hut Buildings: Why You Should Consider ClearSpan Over A Quonset Building
Since its military origins, the Quonset building has remained a popular choice amongst operations, largely due to its lightweight, versatile nature and streamlined construction process. However, from this style of structure have emerged other designs, developed by manufacturers to better meet the needs of modern businesses.
One such structure is ClearSpan's Round HD Building, which utilizes a curved truss arch frame, producing the same semi-circular shape that's become synonymous with Quonset hut buildings. This structure, along with ClearSpan's complete line of truss arch buildings, can be adapted to suit any industry and give operations an ideal solution for their specific application.
These structures employ materials of the highest-quality, while also offering the same core benefits that make Quonset buildings such an attractive option, including mobility, wide-open interiors and an economical price point. By incorporating a superior frame, improved portable foundations and fabric cladding instead of metal, ClearSpan's truss arch structures expand on the outdated design of the Quonset building, supplying operations with a functional solution they can rely on far into the future.
What Is A Quonset Hut Building?
A Quonset building is an arch-style metal structure that is designed to be erected and relocated with relative ease. The building was given its name because of where it was manufactured, Quonset Point in North Kingstown, Rhode Island.
The design of the Quonset building was conceived during World War II, stemming from the United States military and their need for a structure that was quick and easy to assemble, but still provided the utmost strength and durability. Quonset hut buildings originally served as storage rooms, housing for troops, command centers and as spaces for other military applications.
Check Out One Business That Chose ClearSpan Over A Quonset Building
CLEARSPAN TRUSS ARCH BUILDINGS VS. QUONSET BUILDINGS
A Superior Frame Option
Most Quonset building manufacturers prioritize simple and quick construction for the sake of convenience, but structural integrity can often suffer as a result. ClearSpan's truss arch frame is designed to resolve this dilemma, giving operations the interior space and streamlined installation process they're looking for, with the addition of a decades-long lifespan.
Similar to a Quonset building, ClearSpan's truss arch structures are manufactured using prefabricated components, which can dramatically speed up project timelines. For each project, the framing and cladding are produced in a facility ahead of time, and then shipped and assembled at an operation's desired site.
Once completed, the truss arch frame is exceptional at displacing loads, giving ClearSpan's buildings superior strength and load-bearing capacity. This helps them withstand heavier wind and snow loads, while the shape simultaneously encourages rain and snow to slide off the exterior.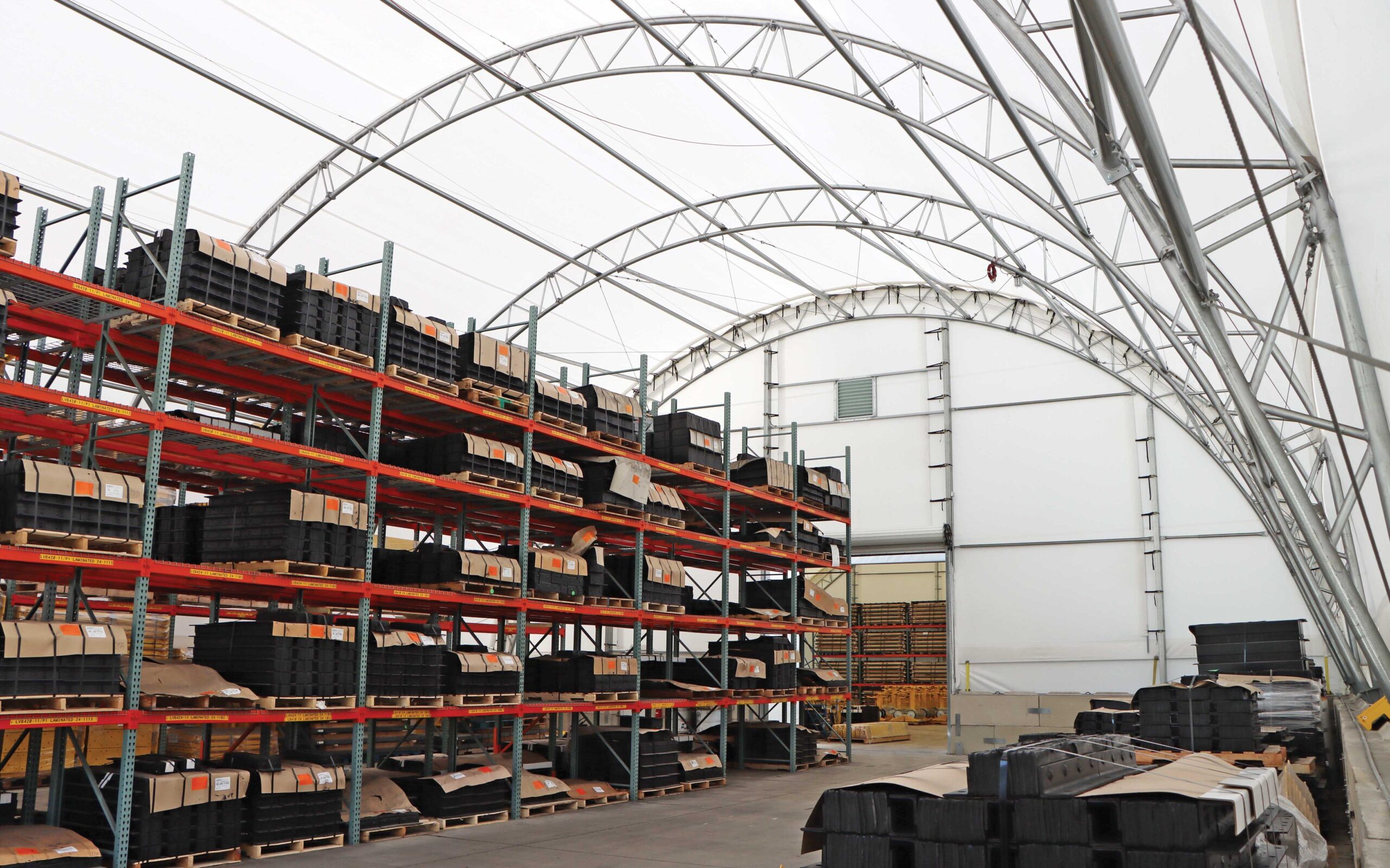 Furthermore, ClearSpan's truss frame can come pre-engineered, so an operation's building is sure to meet any local building codes. This can be especially useful for businesses who know they will need to relocate, since getting the structure engineered makes it more likely to meet or exceed different regional requirements.
When operations need a non-engineered building solution that's still dependable, they can take advantage of ClearSpan's Econoline Truss Building. This structure also utilizes a truss frame and offers abundant usable space, but comes as a kit, so it ships quickly and is easy to assemble.
Sign Up Now TO Learn More
Versatile, Portable Foundations
A big part of what makes Quonset hut buildings portable is their limited foundation requirements, and ClearSpan structures are no different. Regardless of size or location, these buildings can be installed on cost-effective and minimally invasive foundations, limiting excavation requirements and allowing for quick relocation.
Two of the most effective foundation options are helical anchors and shipping containers. Helical anchors drill directly into the ground with minimal time and effort, can be installed almost anywhere and still possess similar strength to other permanent foundations, like concrete slabs.
Shipping containers are incredibly functional, because they provide a dependable base for a truss arch building, while also incorporating increased natural height and storage space directly into the structure's design. If businesses require taller clearances or need to lock away valuable tools and equipment, ClearSpan's shipping container foundation can be a reliable, economical way to do so.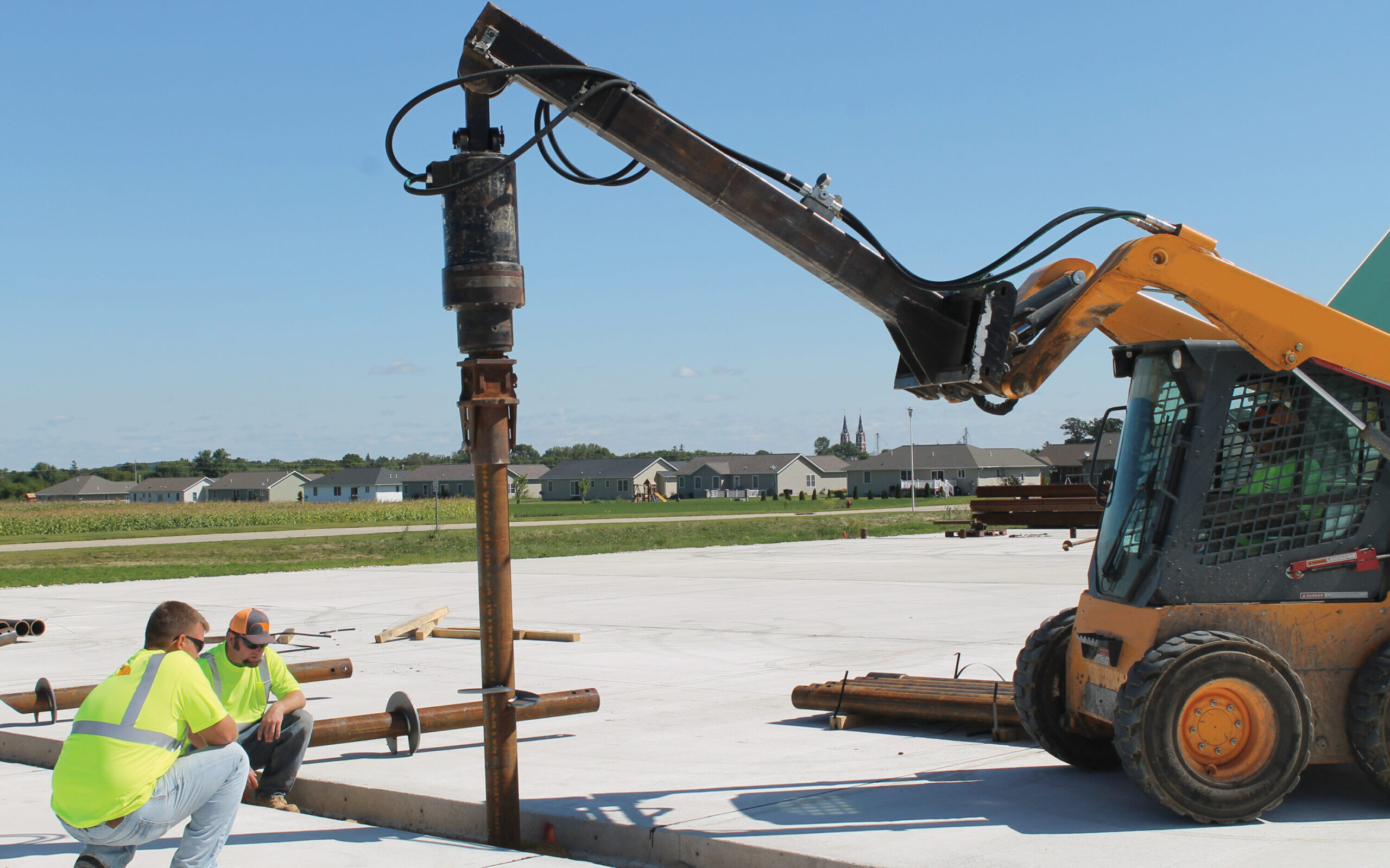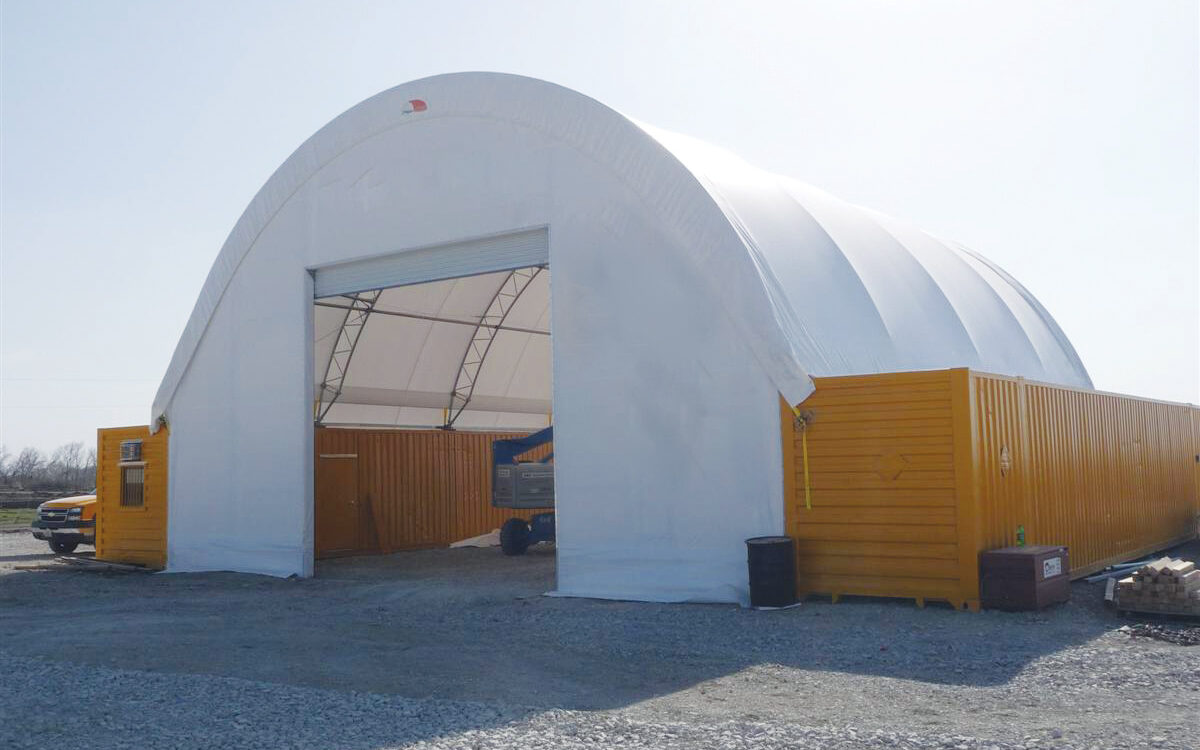 Fabric Vs. Metal Cladding
In a traditional Quonset hut design, the rounded frame is complemented by durable metal cladding. This certainly comes with its advantages, but fabric covers pair particularly well with arch-style buildings, and can present an effective alternative for a large number of businesses.
Many operations prefer fabric cladding due to the array of benefits it offers, including natural lighting, natural ventilation and climate-sensitivity. These traits allow businesses to reduce their utility costs each month and keep the interior of their structure comfortable, no matter where they move it to.
If operations still feel they need a structure with metal cladding, they can opt for ClearSpan's Bolt-Up Building. This steel building kit features straight sidewalls that help maximize available storage room, and it can be assembled quickly with limited tools, making it the ideal solution for those in need of an immediate storage building.
No matter what purpose businesses need their building to serve, ClearSpan structures can provide the perfect space for optimizing storage or production capabilities. From fully custom arch buildings to all-in-one building kits, ClearSpan has a portable and dependable solution that's right for any operation.
To learn more about why you should choose ClearSpan over a Quonset building, call or Request a Quote today.
Related Articles
With ultimate convenience, superior durability and cost-effective construction, ClearSpan's mobile buildings can help businesses in any industry improve their operation.
Prefab buildings have emerged as a major player in the building market, offering businesses increased versatility and a variety of other unique benefits.
Wherever there's harsh weather, a ClearSpan shelter building guarantees protection, so businesses and communities can keep their valuables and loved ones safe.
ClearSpan's pre-engineered steel buildings provide operations with a structure that's not simply just a quick fix, but that can also be a reliable long-term solution.