ClearSpan structures not only feature heavy-duty, reliable frame designs, but they are also enclosed by high-quality coverings that ensure long-lasting strength and durability. With metal and fabric options available, ClearSpan meet the needs of any business, no matter how demanding. This robust functionality and versatility are the reasons ClearSpan structures have earned the nickname of "Buildings of 1,000 Uses," and by offering fabric and metal covering options, ClearSpan ensures that customers can design the building that best suits their operation's specific needs.
CHECK OUT ALL OF CLEARSPAN'S OPTIONS:
ClearSpan Fabric Cover – Versatile and energy-efficient
ClearSpan's standard 12.5 oz. fabric cover, backed by a 20 year warranty, features a rip-stop weave for added weather protection and resistance to rips and tears. The cover is renowned for its dependability, but the comfortable, well-lit environment it creates allows it to stand out among other options. ClearSpan's fabric cover lets abundant natural light to filter into the structure, so operations can create a safe working environment without the need for artificial daytime lighting. As a result, this cover contributes to monthly energy savings, making it the cost-effective choice.
ARMOR SHIELD COVER – RELIABLE AND DURABLE
ClearSpan's exclusive Armor Shield Cover is an architectural vinyl building cover that is designed to provide the utmost durability. The
cover's seven-layer construction provides unparalleled strength and dependability, making it ideal in even the harshest environments. ClearSpan has conducted extensive tensile and strength tests to ensure the Armor Shield Cover provides customers with decades of use, and it is backed up by an industry-leading warranty of 30 years. The Armor Shield Cover is the perfect solution for any building challenge.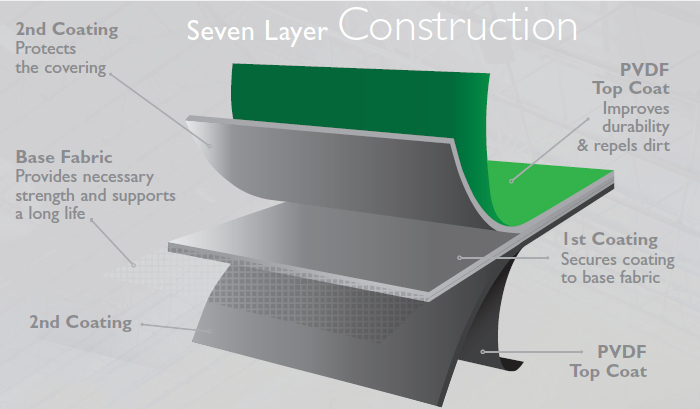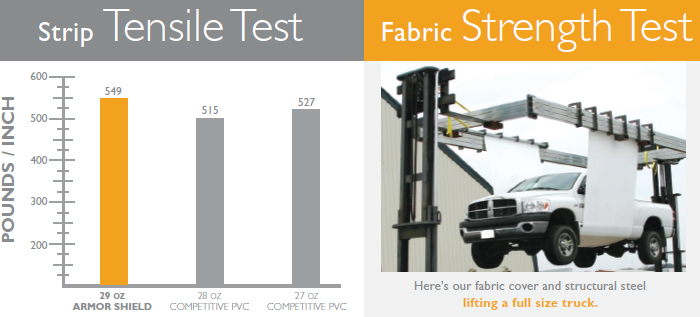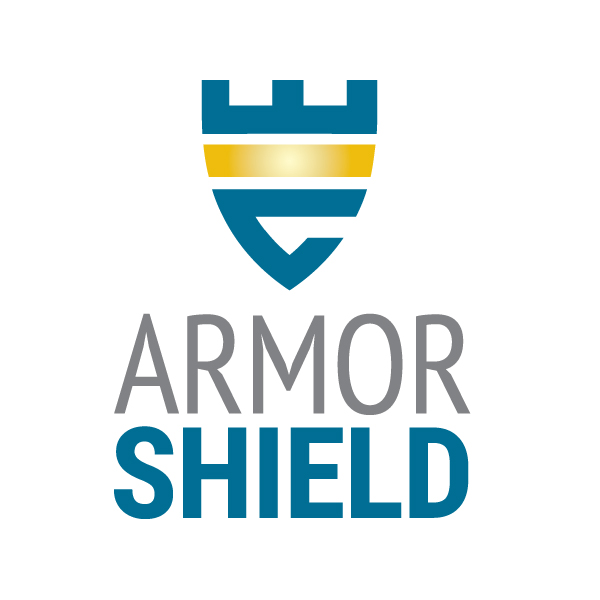 STEEL CLADDING – STRENGTH AND RESILIENCE
ClearSpan's steel cladding is the best choice for the most demanding applications. The cladding is constructed from high-quality, grade 80 steel for ultimate strength and dependability. Available in 26 or 24 gauge, ClearSpan's steel cladding provides guaranteed durability. Customers can choose R channel, U channel and Ag channel designs to create the ideal building for their needs. The steel cladding is available in numerous color options, so it can easily blend in with surrounding buildings and structures without becoming a visual burden on the local area. ClearSpan's steel cladding offers 40 year paint, 20 year substrate and 1 year workmanship warranties.
To begin building your ideal structure or to learn more about ClearSpan's covering options, Call or Request a Quote today.