5 Myths About Fabric Buildings
August 26, 2021
When considering a building solution with very specific applications in mind, a fabric structure may not be at the forefront of options buyers consider. Often, misconceptions surrounding fabric structures are a primary cause, deterring businesses from going that direction with their building purchase.
Familiar myths prevent many consumers from gaining a full understanding of what fabric structures are capable of. Fabric structures continue to be one of the most versatile, sustainable and cost-effective building solutions on the market, and they can be tailored to almost any requirement.
As many continue to contemplate what type of building is best for them, ClearSpan's fabric structures can debunk those common place myths.
MYTH: FABRIC BUILDINGS AREN'T DURABLE
Building strength is mainly determined by the building's materials, and ClearSpan uses the highest quality materials to manufacture fabric structures. The standard cladding option is a 12.5 oz. polyethylene fabric cover, which features a rip-stop weave, preventing rips or tears and keeping them from spreading if they do occur. As an added benefit, the translucent fabric cover also offers natural lighting, so businesses can cut utility costs caused by artificial lighting and are provided a well-lit space during the day that is soft on the eyes. For those that require extra strength in a harsher climate, there is ClearSpan's exclusive Armor Shield Cover. This cladding is one of the strongest on the market and provides businesses with maximum strength and durability that lasts decades.
Accompanying the two covering options are triple-galvanized steel frames that are corrosion resistant and backed by an industry-leading 50-year warranty, ensuring customers have a frame that withstands even the most punishing conditions. This includes storing large quantities of sand and salt, weathering caustic environments, such as salty regions along coastlines, and enduring both balanced and unbalanced snow loads and winds up to 90mph. ClearSpan's fabric structures offer unmatched quality and durability for any operation.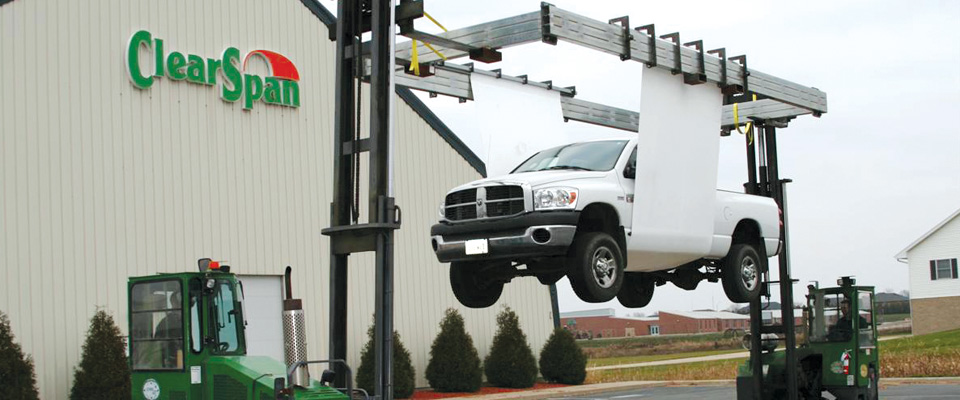 MYTH: FABRIC BUILDINGS ARE TEMPORARY
While some fabric buildings are in fact temporary, ClearSpan's buildings are intentionally designed to be both permanent and temporary. The innovative Helical Anchoring System, one of the most popular foundation options available, makes this possible. With this foundation, a building sits on helical anchors, which are drilled directly into the ground and provide enough strength and dependability to eliminate the need for poured concrete or other anchors. They make the structure easy to relocate, but are strong enough to offer a permanent foundation for those in need of a solution in one location.
When using helical anchors, ClearSpan fabric structures require minimal excavation and do not disturb the surrounding environment when being relocated, so businesses can rest easy knowing their building features quick construction timelines and a simple relocation process. Whether needs change over time or stay the same, ClearSpan buildings retain the adaptability to meet any business's demands.
This makes for a unique solution when businesses find themselves in urgent situations, such as Bailey's Crossroads Volunteer Fire Department, a fire and rescue division servicing Falls Church, Virginia. After a severe snowstorm, their fire station suffered a total roof collapse, resulting in millions of dollars' worth of damage. In need of a building that could be erected quickly and relocated before and after construction of their primary fire house, they purchased a ClearSpan fabric building to accommodate their workers and equipment. The structure provided an expansive interior that needs minimal upkeep and now offers a supplementary building to their main station.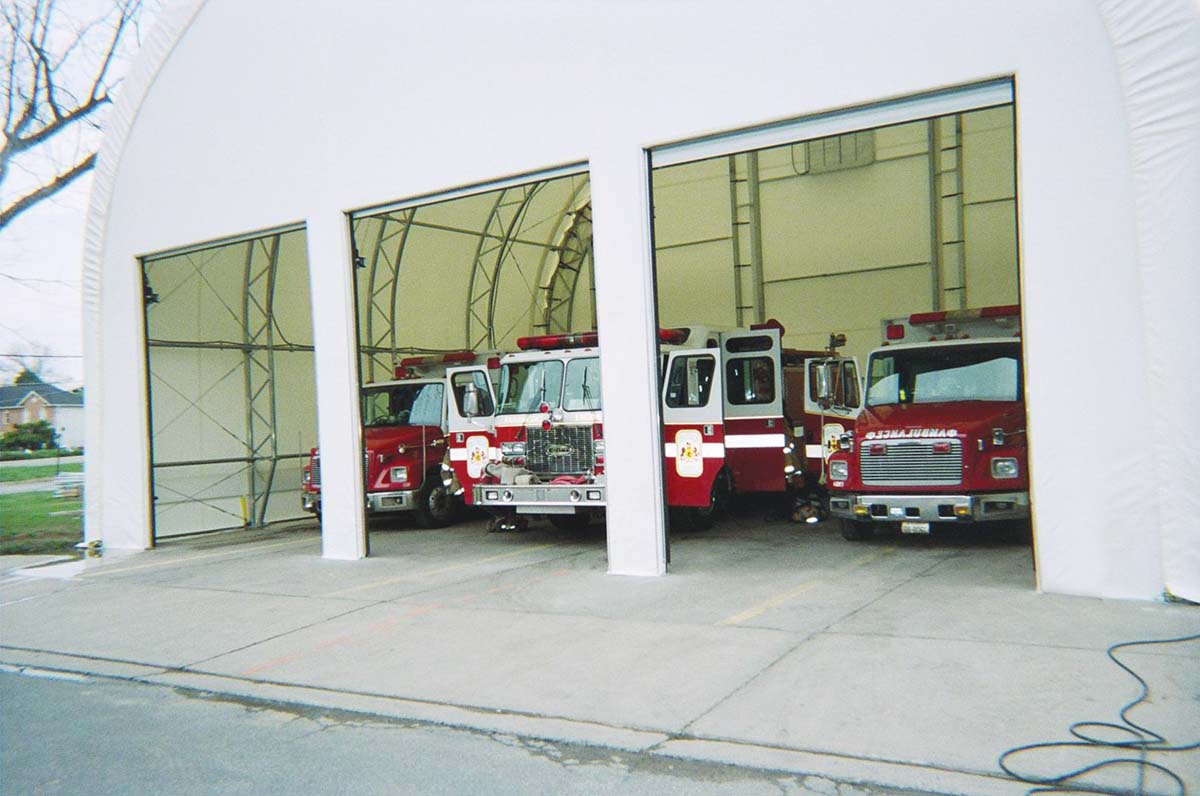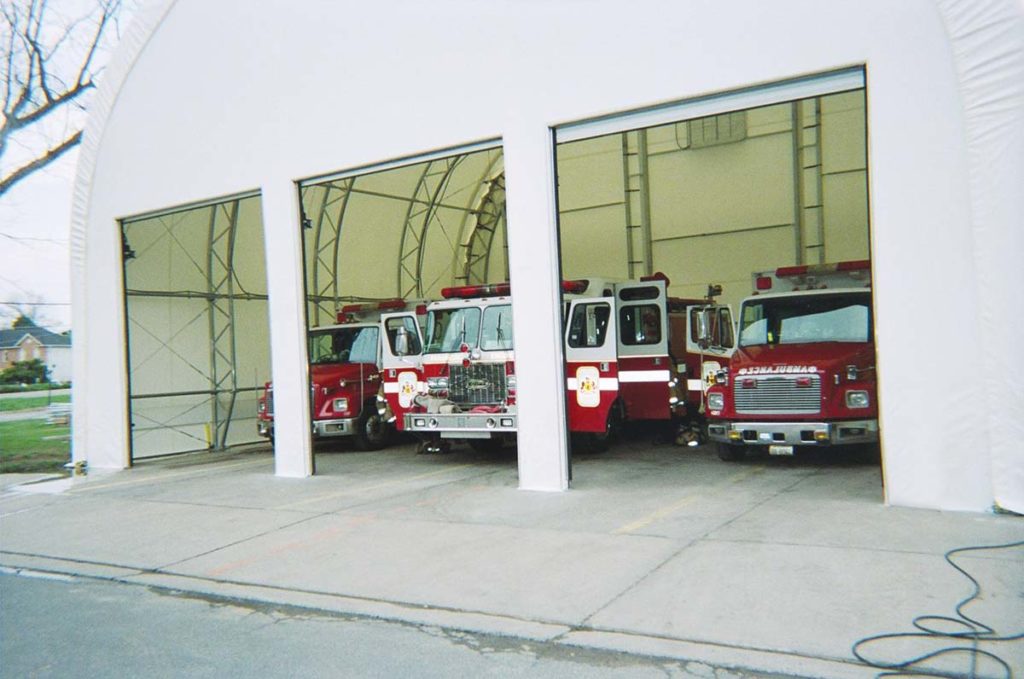 MYTH: FABRIC BUILDINGS CAN'T BE CUSTOMIZED
ClearSpan treats their structures as if they were a blank canvas, partnering customers with in-house Building Specialists, so they can tailor every aspect to their exact needs. Customization is a component ClearSpan prides itself on to show just how versatile fabric structures can be.
Customization options include a variety of building styles, each one manufactured to benefit a different use. Each of these buildings can be designed to different dimensions, so space is never an issue regardless of an operation's scale. To outfit these buildings, there are multiple covering options and several different foundations to choose from, meaning a building can be manufactured and installed in almost any location. ClearSpan fabric buildings can even double as a hybrid structure if steel cladding is needed, proving that fabric structures are in fact more customizable than most building solutions. But customization doesn't stop there; accessories can create a building that is truly one-of-a-kind.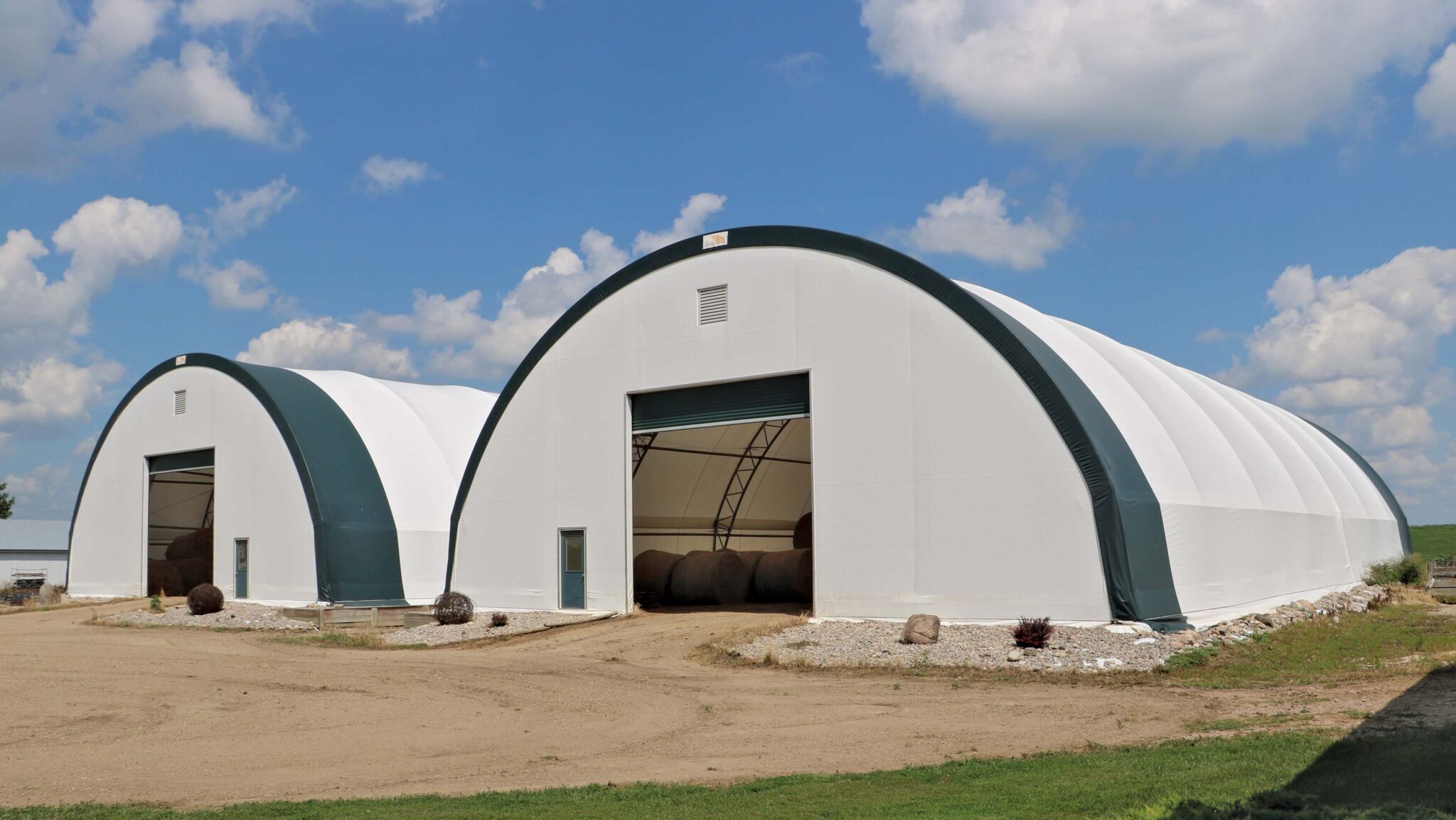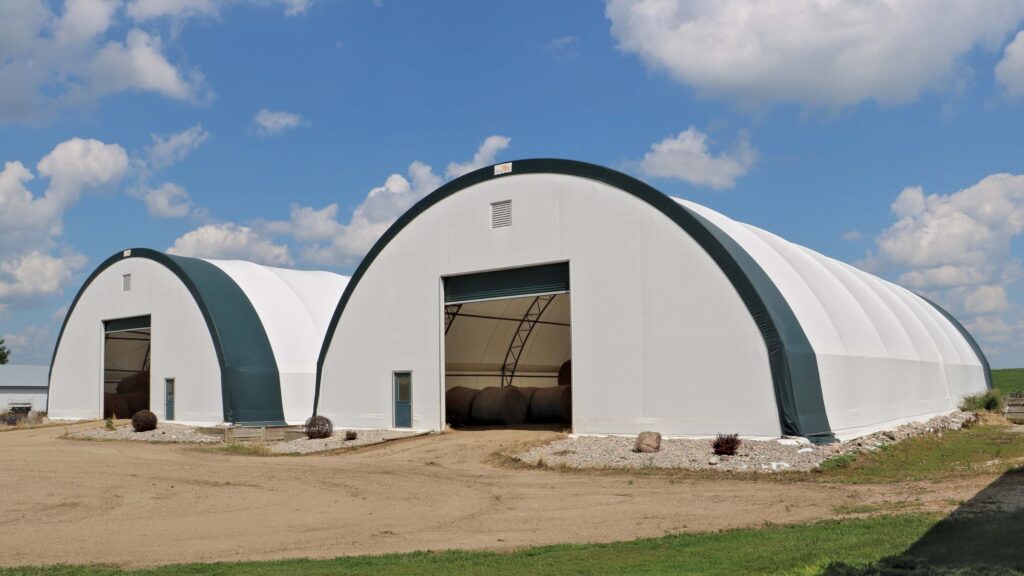 MYTH: FABRIC BUILDINGS CAN'T HAVE INTEGRATED TOOLS AND ACCESSORIES
Supplementary equipment can personalize a fabric structure, making it unique and more efficient. In addition to structural customization, buildings can be outfitted with a long list of accessories to make sure they are fully functional.
Loading docks offer a simplified way for businesses to move materials and supplies in and out of a fabric structure. ClearSpan partners with Dockzilla to provide a number of docking solutions, including both portable and modular loading docks. Operations that employ fabric structures also often need doors to complete their building, and ClearSpan offers a variety of options, including large doors, overhead doors, steel roll-up doors and more. For storage purposes, businesses that purchase a ClearSpan fabric structure have the option of acquiring pre-stressed concrete walls. These attach directly to a structure's frame and offer a cost-effective solution to turning a fabric structure into a storage powerhouse.
With ClearSpan, businesses can also add HVAC equipment to help promote quality airflow in their fabric structure. For both active and passive ventilation, customers can outfit their building with high-quality circulation and exhaust fans, windows and shutters, and even heaters for colder regions or when the outside temperature drops.
In one shopping experience, customers can get their custom fabric structure complete with everything they need. Added equipment helps produce a distinctive environment and a perfect solution for completing a business's vision.
MYTH: FABRIC BUILDINGS ARE ONLY FOR AGRICULTURE
Although fabric structures are a frequent staple of farms and the agricultural industry as a whole, ClearSpan buildings can cater to any application. With multiple options available for cladding, foundation and the ultimate customization that ClearSpan offers, there is a building solution for every industry. Plus, advantages, such as a low initial investment, quick construction and potential financing are factors all businesses can benefit from.
The Clear span design requires no internal support posts, allowing for maximum usable space, which means the buildings are capable of even the most substantial operations. This can range from housing planes in the aviation and aerospace industry, to providing a versatile storage option for the military or protecting large quantities of sand and salt.
While operations consider what building is right for their individual needs, a fabric structure should be considered as a premier option. ClearSpan Building Specialists can assist every step of the way from concept to completion, ensuring a building that can confidently stand up to any task thrown its way.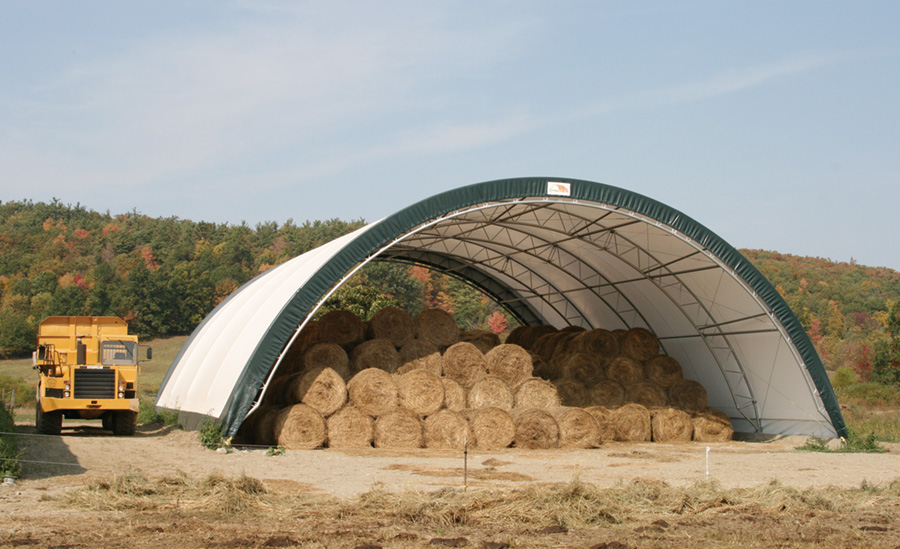 To discover the possibilities of a ClearSpan fabric building, call or Request a Quote today.