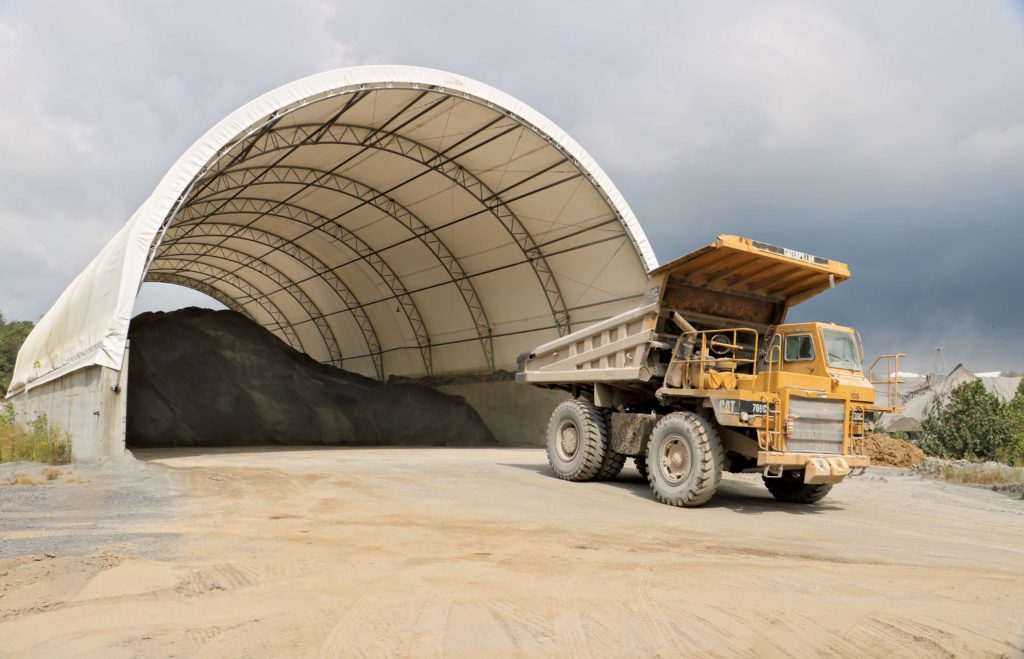 ClearSpan Structures provides the ultimate sand and salt storage buildings, offering expansive clear span interiors and extra-tall clearances to accommodate aggregate piles of any size. Storing sand and salt outdoors leaves it vulnerable to blowing away or getting wet, which can render entire piles useless. ClearSpan aggregate buildings create a sheltered environment to bring sand and salt piles indoors and keep them protected from unpredictable weather conditions. Safeguard your materials with a reliable building solution that is built to last.
ClearSpan Building Specialists are ready to work with you one-on-one to design the best aggregate storage facility for your business. Invest in a custom or turnkey building solution with one of our fabric, metal or hybrid structures, which can accommodate sand and salt piles of any size, while providing plenty of additional space to maneuver large machinery. Request a Quote today to bring your aggregates indoors at a low cost per square foot.
The ClearSpan Sand and Salt Building Advantage Includes:
Extra-tall clearances - Storage for aggregate piles of every size
Clear span interiors - Unobstructed space to operate equipment
Year-round coverage - Protect sand and salt from harsh conditions
Versatile solutions - Cladding options and open end walls available
High-quality materials - Corrosion-resistant frames built to last
Temporary or permanent - Reliable foundation solutions
Structures you can count on - Industry-leading warranties
Cooperative purchasing available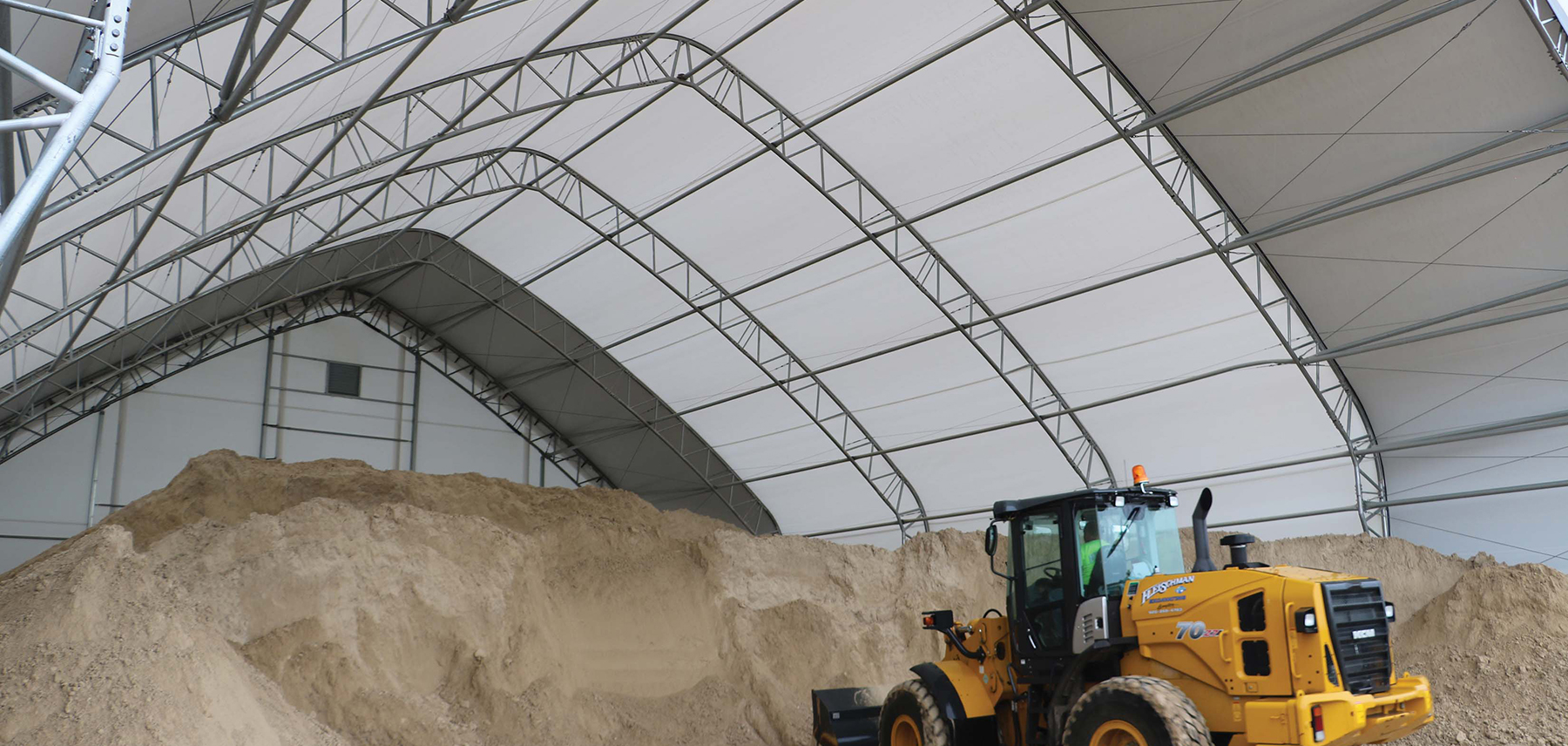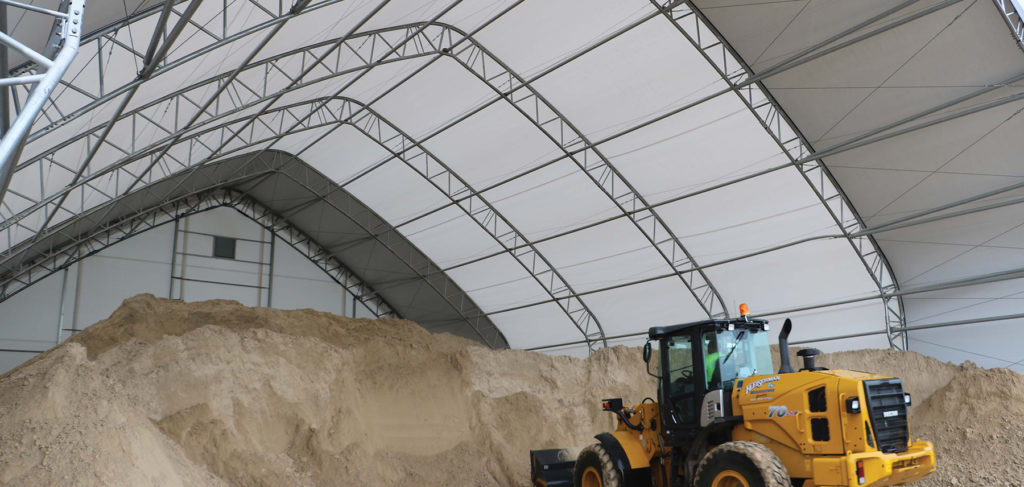 Invest in a reliable aggregate storage building today
Sand and salt storage becomes a stress-free process with a ClearSpan structure. Eliminate unreliable tarps from your operation and invest in an economical building solution that features corrosion-resistant materials and is backed by industry-leading warranties to guarantee secure coverage for your business. Contact us today to begin designing your ideal aggregate storage building.
Don't forget about ClearSpan's in-house financing services. Get your project started today. Those that qualify get rates as low as 5.99%.
SIGN UP FOR A FREE QUOTE TODAY