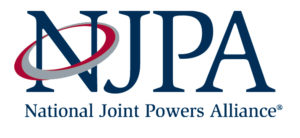 Getting a ClearSpan Building is Simple When You Join the NJPA
ClearSpan is a proud member of the NJPA. Through this membership, ClearSpan customers that are also a part of the NJPA receive a streamlined project process by avoiding the bidding process. 
The NJPA is a municipal contracting agency that provides its members with purchasing contracts under the guidance of the Uniform Municipal Contracting Law. The NJPA has created this successful cooperative by creating a business and service alliance between members and NJPA contracted suppliers. Members of the NJPA can work more efficiently by selecting to work with suppliers from the NJPA's extensive database.
To find out more about the NJPA or to join, visit their website here.
To view ClearSpan's page on the NJPA website, click here.
For more information on what ClearSpan can offer, please fill out the form below and a Truss Arch Specialist will contact you shortly.