Take a Look at These New ClearSpan Fabric Structures
June 26, 2018   
ClearSpan is always following up with our customers. Check out these videos that our team shot of some recently completed projects. Don't forget that quotes are always free, and if you Request a Quote before the end of the month, you can take advantage of our current sale, which offers 10% OFF any structure and FREE SHIPPING.
ClearSpan Recycling Buildings – Columbia County Solid Waste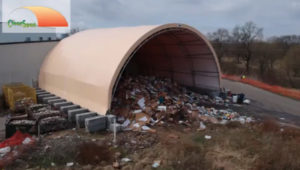 Keeping recycled goods dry is essential, so Columbia Country Solid Waste uses this ClearSpan Round HD Building to cover their recycled materials. This ultra-durable building provides year-round protection and features an open end wall for easy access. Watch Video
Commercial Storage Buildings – Industrial Pipe Specialists, Inc.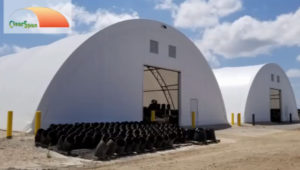 ClearSpan buildings the finest commercial storage building as Industrial Pipe Specialists, Inc. has learned. The structures in this video are used to store pipe and other materials, and each building provides plenty of height and space to meet the company's storage requirements. Watch Video
ClearSpan Fabric Warehouse Building – Swarco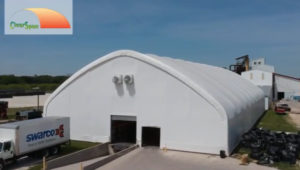 This ClearSpan Gable HD Building is the ideal warehousing solution. Swarco is able to stake their goods as high as they want, and the absence of internal support posts allows equipment to be easily maneuvered within the structure. Watch Video
ClearSpan Manufacturing Facility – Oilfield Steel Supply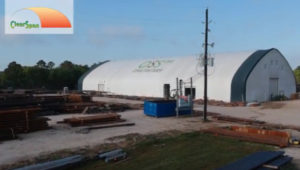 This ClearSpan structure creates the perfect manufacturing facility. With plenty of space and natural ventilation, this structure is both safe and enjoyable to be in. Watch Video
Need a project-specific quote? Request a Quote today.