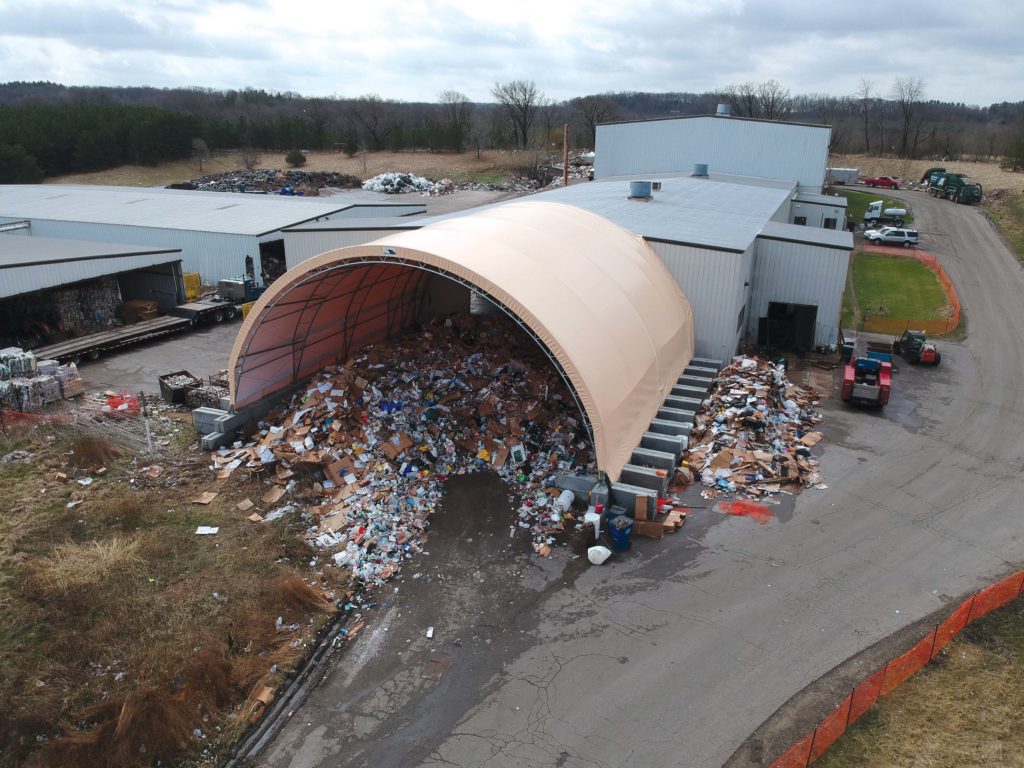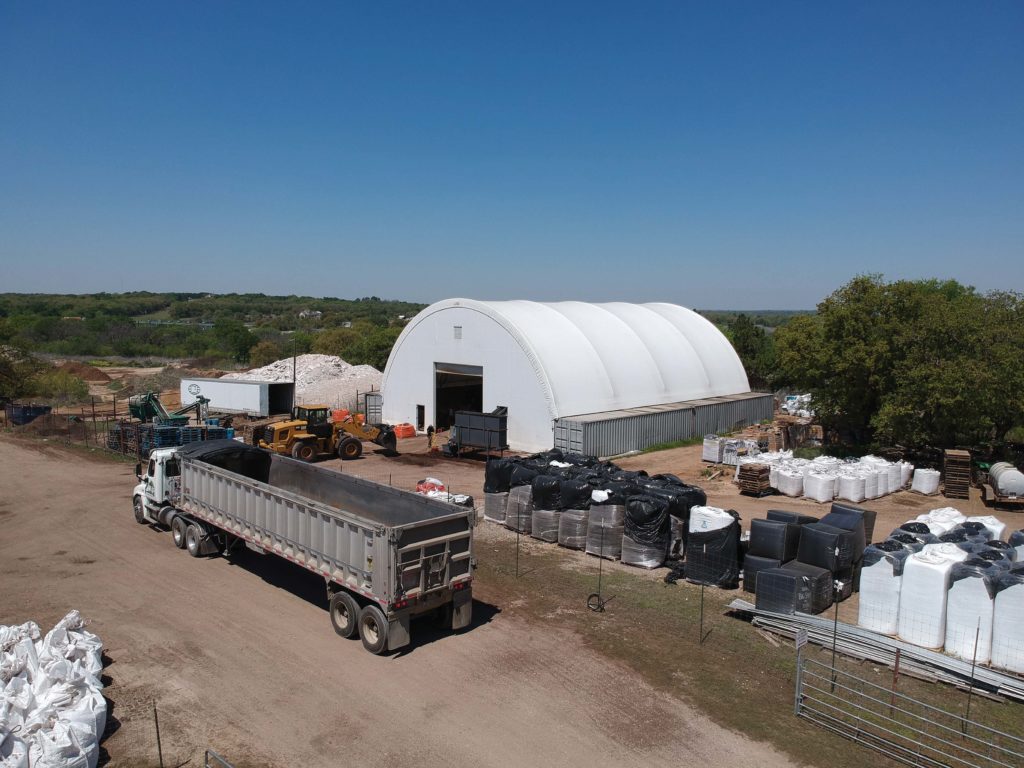 ClearSpan Structures designs the building solutions that waste and recycling facilities need to begin operating at their highest productivity. Structures can be built to nearly any size, providing a spacious interior that is free of obstructive posts to store large piles, carry out sorting processes and maneuver large equipment and machinery. Buildings feature natural ventilation, including the option of open end walls, to ensure continuous air flow and mitigate unpleasant smells. Protect waste and recycled materials from inclement weather to keep piles dry and expedite sorting, while also creating a safe environment for workers.
ClearSpan Building Specialists are available to design and customize the reliable structure your facility needs. Waste and recycling buildings from ClearSpan include an extensive line of fabric, metal and hybrid building solutions, and customers can choose from a selection of frames, claddings and foundations. Request a Quote today to speak directly with a Building Specialist for a structure tailored to your business needs.
The ClearSpan Waste and Recycling Advantage Includes:
Custom and turnkey building solutions
Energy-efficient structures - Natural lighting and ventilation
Fast construction times - Minimal excavation required
Expansive room - Build to nearly any size
Clear span interiors - Open spaces for storage and sorting
Smart investments - Low cost per square foot
Industry-leading warranties - Reliable coverage for decades


Begin designing your next storage structure today
ClearSpan waste and recycling buildings provide reliable protection to improve efficiency and increase profits all year long. With low upfront costs, fast construction times and industry-leading warranties to guarantee secure coverage, a building from ClearSpan is the obvious smart business solution. Contact us today to begin designing and building your next custom or turnkey structure.
Don't forget about ClearSpan's in-house financing services. Get your project started today. Those that qualify get rates as low as 5.99%.
SIGN UP FOR A FREE QUOTE TODAY