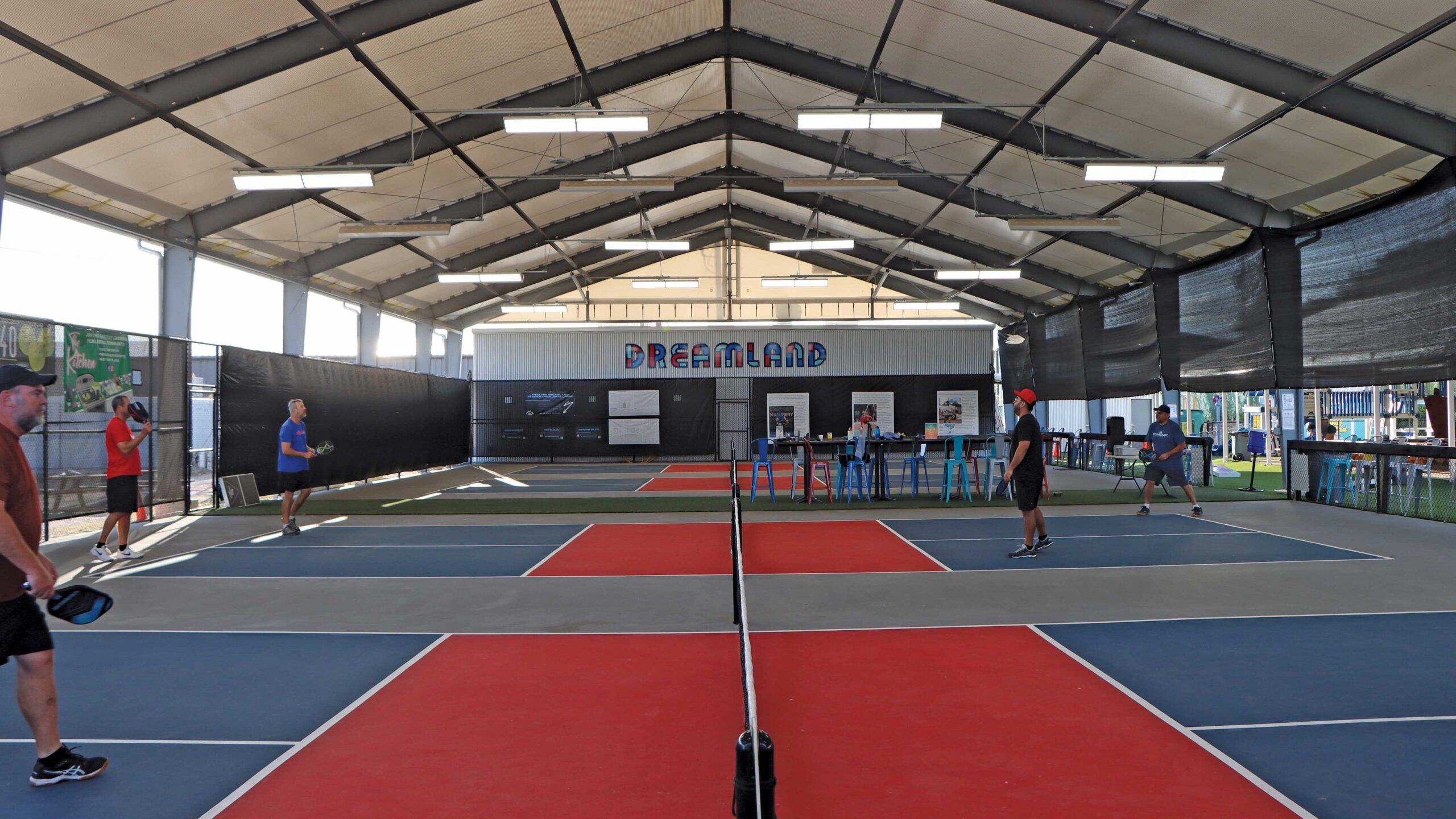 ClearSpan's Pickleball solutions allow you to play 365 days a year, no matter the weather.
Since 1979, ClearSpan has been designing, manufacturing and installing buildings for athletics, and over this time has perfected the pickleball building and facility. These structures provide invaluable protection from the weather, and the fabric cladding ensures a well-lit, shadow-free environment that is ideal for racquet sports and doesn't require artificial lighting during the daytime. ClearSpan buildings can be built up to 300' wide and feature no support posts, so pickleball facilities get the maximum amount of usable space.
ClearSpan Building Specialists are here to help operations create their ideal pickleball solution. They learn each operation's unique needs and create a plan to meet their requirements. Request a quote now to begin creating your facility.
THE CLEARSPAN PICKLEBALL STRUCTURE ADVANTAGE INCLUDES:
Dependable coverage – Play and train in any weather, any season
Clear span interiors – No obstructive support posts
Expansive spaces – Build to nearly any size
Abundant natural lighting – Ideal lighting, no shadows
Ultimate dependability – Industry-leading warranties
One-stop shopping – Everything you need for a pickleball facility
In-house financing – Start your project today


Don't forget about ClearSpan's in-house financing services. Start your project now, pay later.
SIGN UP FOR A FREE QUOTE TODAY