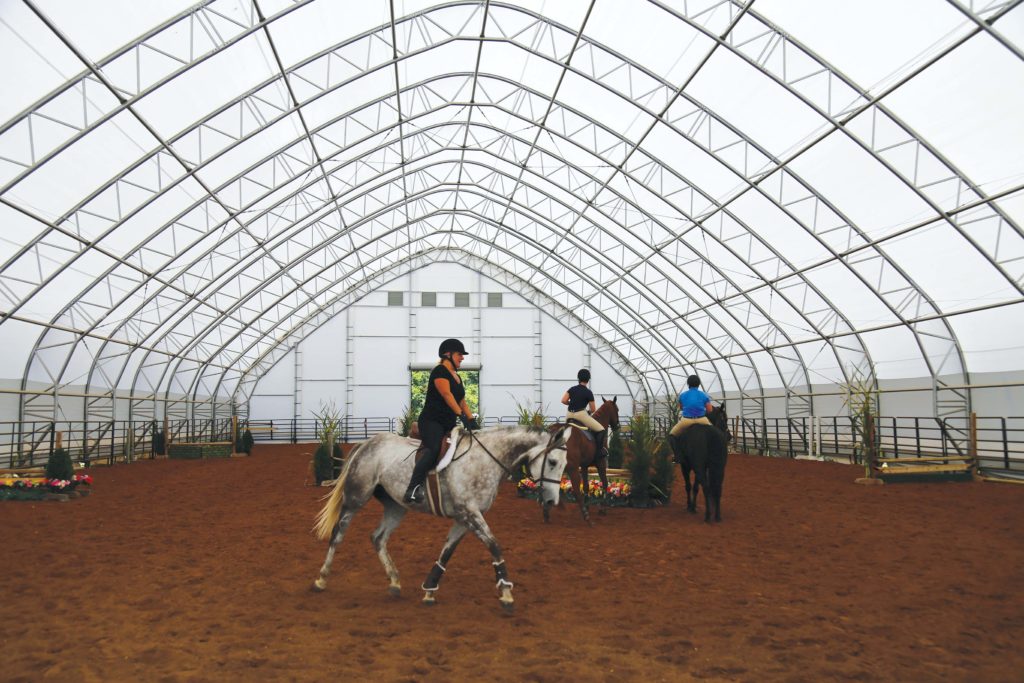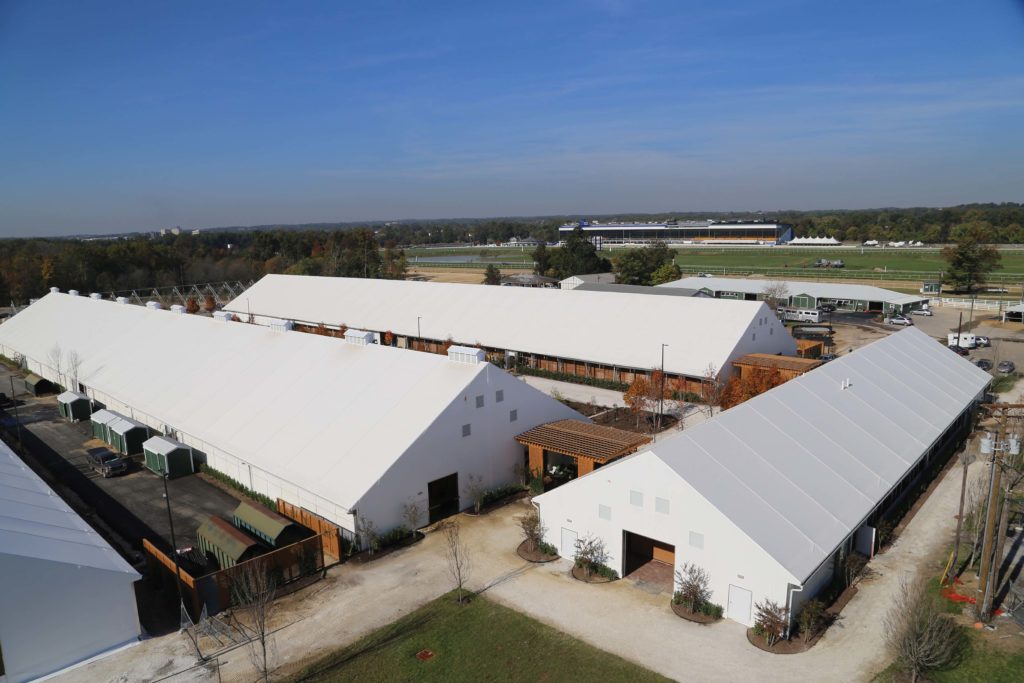 ClearSpan Structures has designed and manufactured expansive indoor horse arenas for over 40 years. Structures can be used for numerous equine applications, including stables, training facilities, riding and dressage arenas and more. ClearSpan buildings offer the ultimate spook-free environment that doesn't cast shadows or leave room for pests, and they feature natural ventilation and sunlight throughout to keep animals and riders comfortable. ClearSpan buildings can also be designed to nearly any desired size with no support posts to create maximum riding space.
ClearSpan's team of experienced Building Specialists will help customize your next equestrian arena to your every need. Choose from a variety of cladding and frame options based on the riding environment you're looking to create, and secure everything with a durable foundation solution that can be temporary or permanent. Bring your equestrian riding arena indoors to continue the fun all year long and in any weather. Request a Quote today to get your building project started or to get more information.
The ClearSpan Equine Building Advantage Includes:
Comfortable atmosphere - Natural lighting and ventilation
Clear span interiors - Maximum riding space
Reliable coverage - Eliminate weather-related interruptions
Custom and turnkey building solutions available
Built to last - High-quality, corrosion-resistant materials
Fast construction - Get covered when you need it most
Industry-leading warranties - Buildings you can count on


Get covered with the ultimate equestrian building today
ClearSpan equestrian buildings are designed to create the optimal space for any riding and boarding need. A wide selection of fabric, metal and hybrid structures ensure every business can receive the coverage they need at an economical price. Contact us to begin designing your ideal horse arena today.
Don't forget about ClearSpan's in-house financing services. Get your project started today. Those that qualify get rates as low as 5.99%.
SIGN UP FOR A FREE QUOTE TODAY