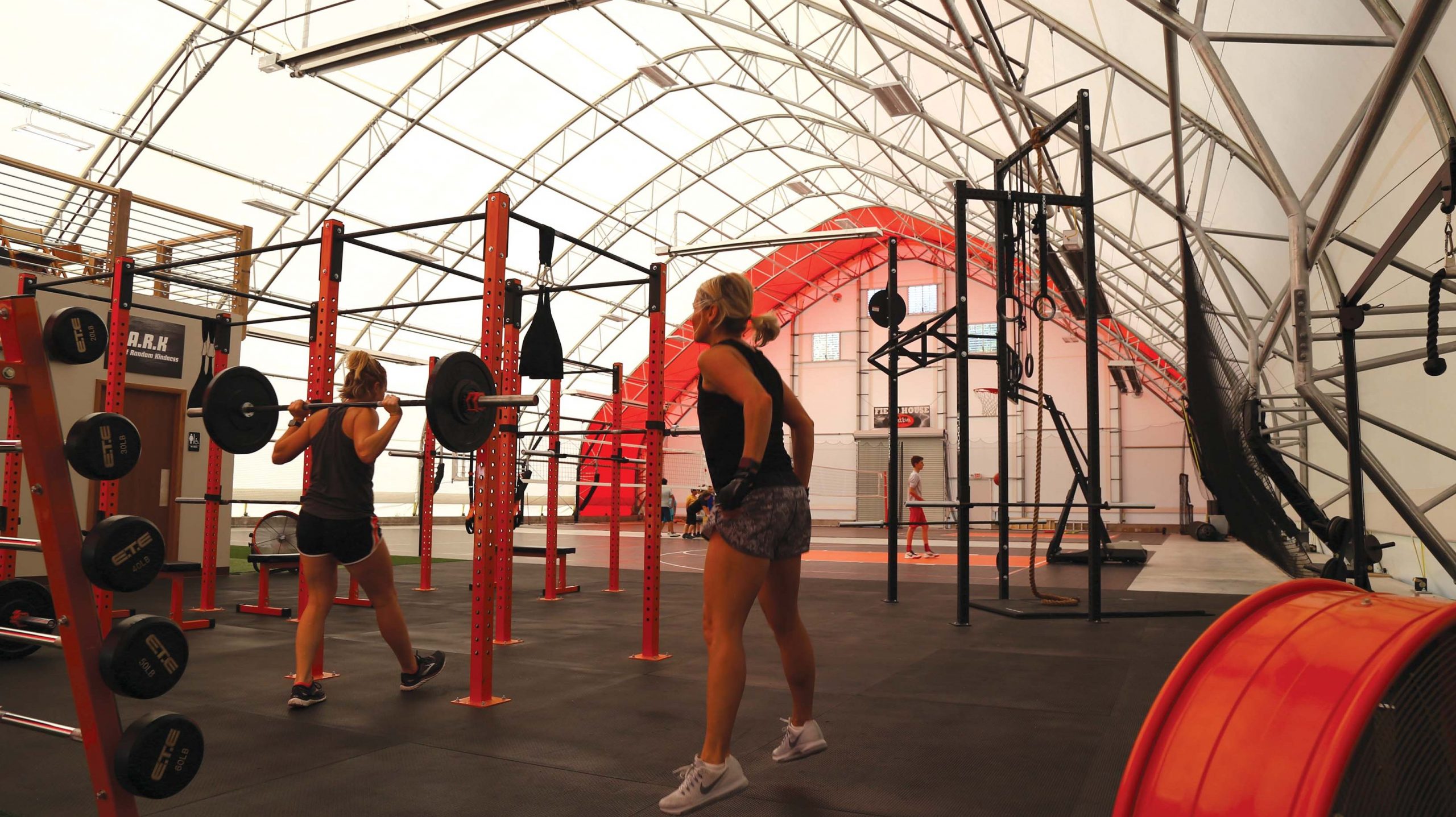 ClearSpan Structures has been designing, manufacturing and installing buildings for the athletic industry since 1979. ClearSpan athletics and sports facilities can be built to nearly any size and provide an open space with maximum usability, creating the ideal arena to play, train and compete all year long. When you bring your sports program indoors with a ClearSpan building, inclement weather and harsh outdoor conditions will never interrupt practice and competition again. These structures are made in the USA with materials of the highest quality, and are backed by industry-leading warranties.
ClearSpan Building Specialists are available to help you every step of the way in creating your ideal athletic facility or sports arena. Work one-on-one when customizing a structure to even your most specific requirements, so that you not only meet, but exceed, the needs of your athletic program. Request a Quote today to learn more about these innovative building solutions and get started designing your next athletic facility.
THE CLEARSPAN ATHLETIC BUILDING ADVANTAGE INCLUDES:
Reliable coverage- Play, train and compete in any weather
Expansive spaces– Build to nearly any size
Abundant natural lighting- Soft on the eyes and reduces utilities
Versatile buildings- Fabric, metal and hybrid cladding available
Clear span interiors- No obstructive posts to stand in your way
Ultimate dependability- Industry-leading warranties
In-house financing- Start your next project today
One-stop shopping- Outfit buildings with everything you need


CREATE YOUR IDEAL SPORTS ARENA TODAY
ClearSpan athletic buildings can be designed for any sport or activity. Customize your next structure with a fabric cover, metal cladding or a hybrid combination of the two. Whether you need natural sunlight for a comfortable atmosphere, ultimate durability in extreme weather or a massive stadium to accommodate every athlete and fan during events, ClearSpan has you covered with the building that fulfills your every need.
Don't forget about ClearSpan's in-house financing services. Get your project started today. Those that qualify get rates as low as 5.99%.
SIGN UP FOR A FREE QUOTE TODAY