Versatile Building Solutions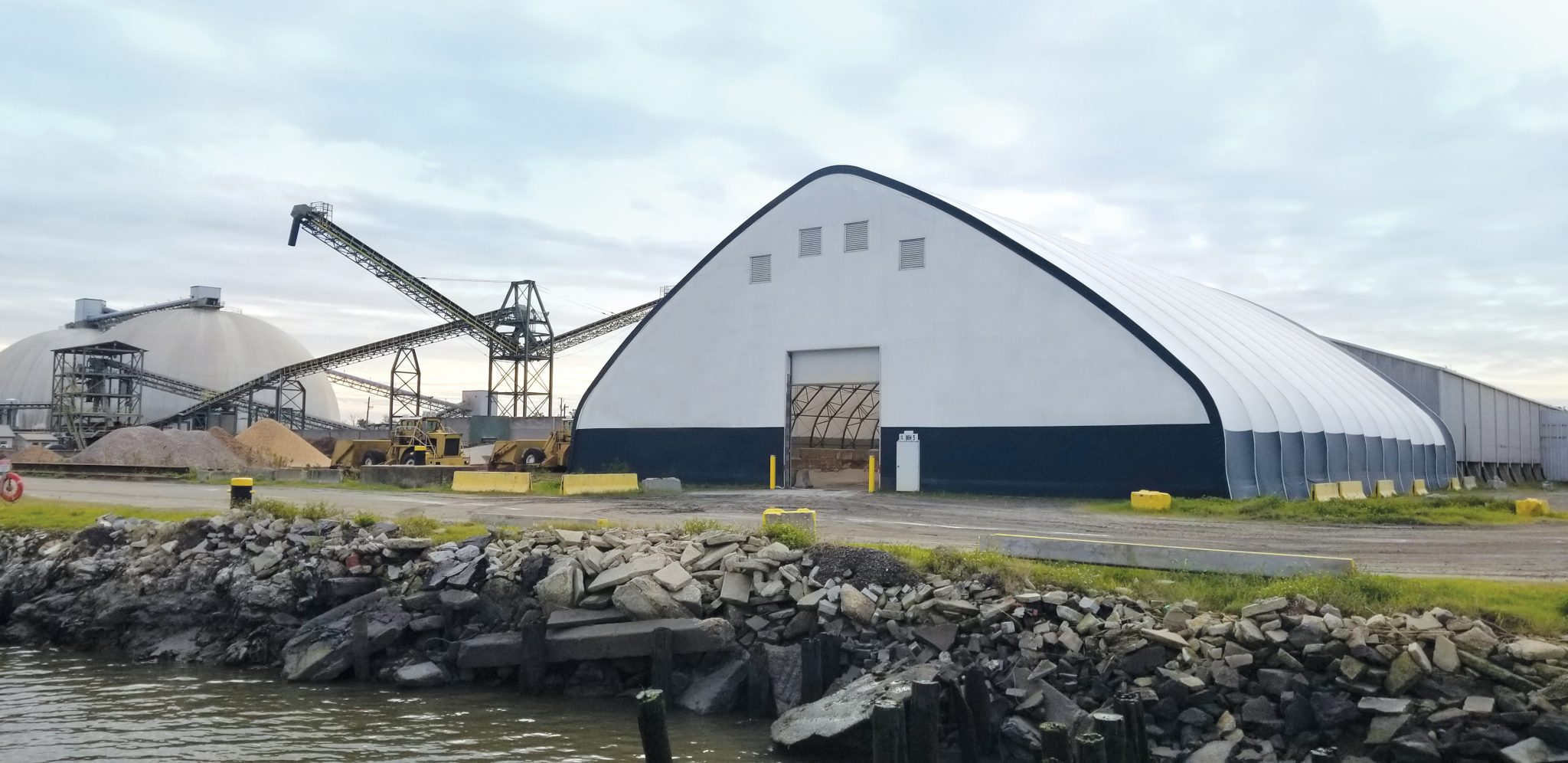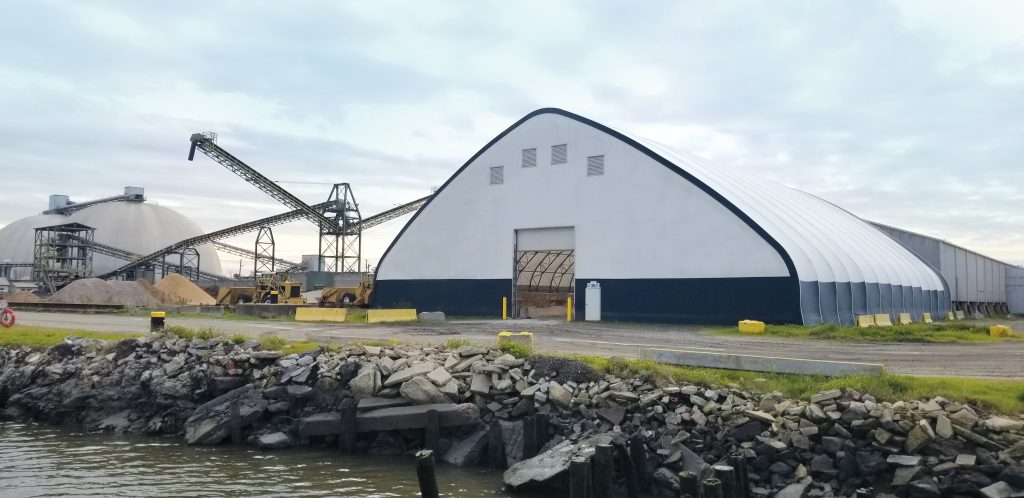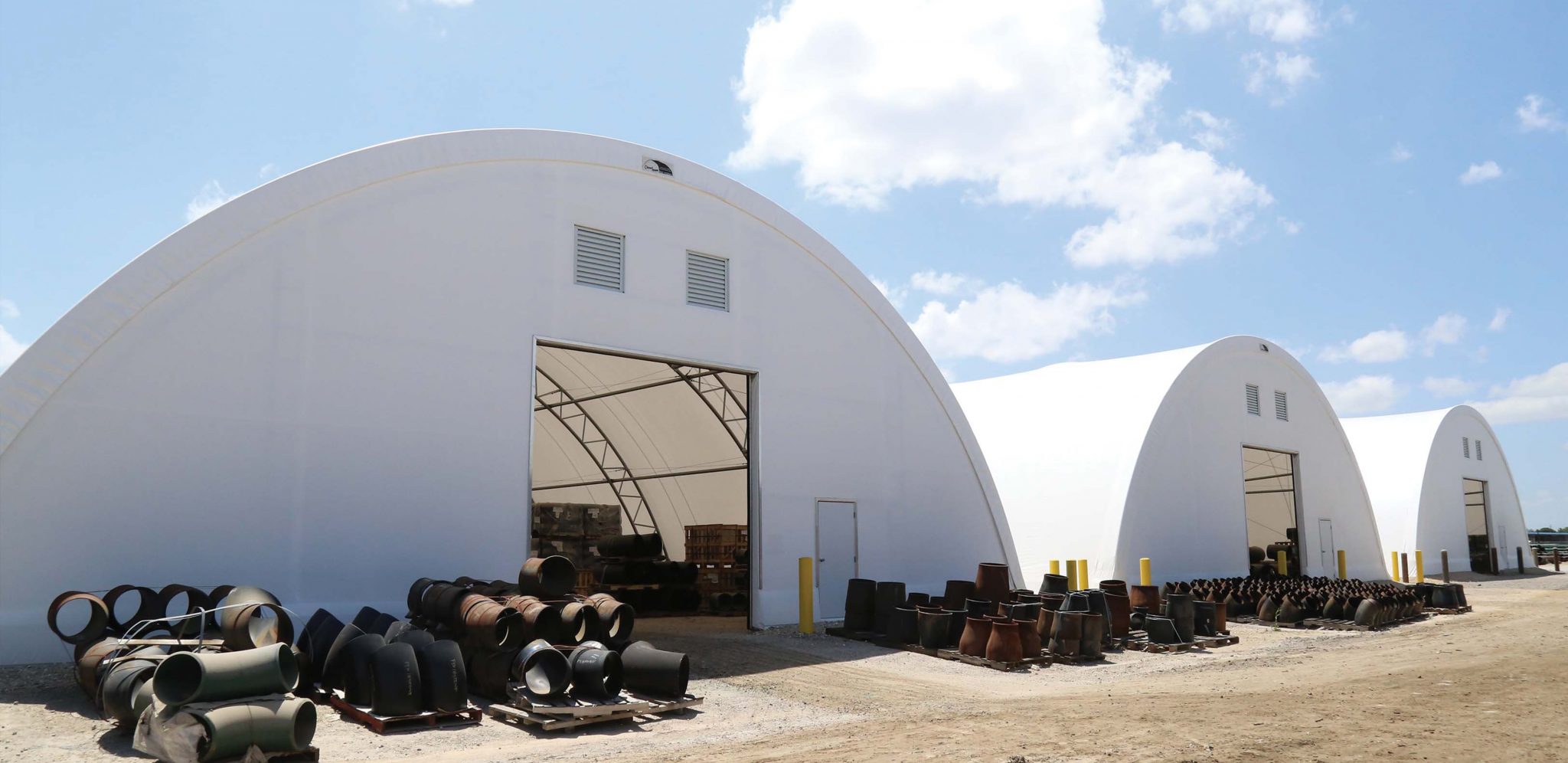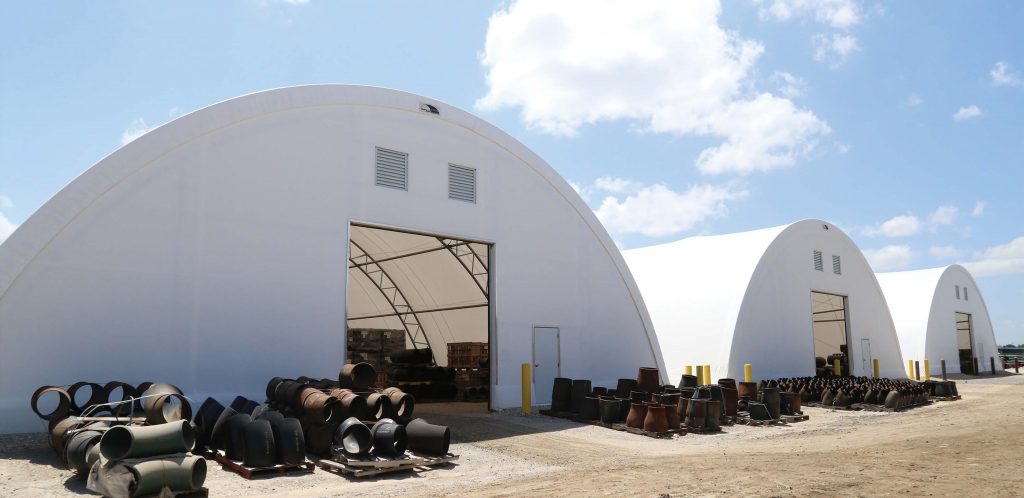 For over 40 years, ClearSpan has been designing, manufacturing and installing the most versatile and durable fabric and metal building solutions. ClearSpan provides custom and turnkey buildings, and the structures can be built to any size, no matter how big, so they can be utilized in virtually any application. All of ClearSpan's buildings are constructed with the most durable materials, and they come with industry-leading warranties to back it up.
ClearSpan Building Specialists help you every step of the way. From concept to completion, they can provide invaluable advice and make sure you get the building that meets even your most specific requirements. Whether you want more information or to get a project started, Request a Quote today to find out why so many people choose ClearSpan Structures.
Por más de 40 años, ClearSpan ha diseñado, fabricado e instalado las soluciones de construcción de tela y metal más versátiles y duraderas. ClearSpan proporciona edificios personalizados y sistemas completos, y las estructuras se pueden construir en cualquier tamaño, sin importar cuán grandes sean, por lo tanto, se pueden utilizar en prácticamente cualquier aplicación. Todos los edificios de ClearSpan están construidos con los materiales más duraderos y cuentan con garantías líderes en la industria que lo respaldan.
ClearSpan ofrece los siguientes productos y mas: fabrica de galpones, venta de galpones, prefabricados, estructura de la tela, carpa industrial, ferrobone bodegas, container para local commercial, techos para bodegas industrials, bodegas ergo, carpa gigante, construccion de bodegas para casas, bodega madera prefabricada, proveedores para almacen, estructura extensible, galpones prefabricados en temuco y oficinas modulares prefabricadas.
Los especialistas en construcción de ClearSpan le ayudarán en cada paso del camino. Desde el concepto hasta la finalización, pueden brindarle consejos invaluables y asegurarse de que obtenga el edificio que cumpla incluso con sus requisitos más específicos. Ya sea que desee obtener más información o iniciar un proyecto, solicite una cotización hoy mismo para descubrir por qué tanta gente elige ClearSpan Structures.
THE CLEARSPAN ADVANTAGE INCLUDES:
Endless applications – Buildings of 1,000 Uses
Multiple cladding options – fabric, metal and hybrid
Build to any size – Expansive interior space
Natural lighting – Reduce monthly utilities costs
Custom designs available – Build to any space or need
Engineered options – Meet any building code or weather requirement
Versatile foundation solutions – Build just about anywhere
One-stop shopping experience – Outfit buildings with all tools and accessories
Industry-leading warranties – 50 years on frame, up to 30 on cladding
La ClearSpan Ventaja incluye:
Un sinfín de aplicaciones – Edificios de 1.000 usos
Múltiples opciones de revestimiento – Tela, metal e híbrido
Construya a cualquier tamaño – Espacio interior expansivo
Iluminación natural – Reduzca los costos mensuales de servicios públicos
Diseños personalizados disponibles – Construya para cualquier espacio o necesidad
Opciones de ingeniería – Cumpla con cualquier código de construcción o requisito meteorológico
Soluciones de cimentación versátiles: construya prácticamente en cualquier lugar
Experiencia de compra integral – Equipa los edificios con todas las herramientas y accesorios
Garantías líderes en la industria: 50 años en el marco, hasta 30 en el revestimiento.
Sign up for a free quote today/Regístrese para una cotización gratuita hoy